WHAT CREATIVE IT USA DOES.
These are some of the many problems creative

it

deals with:
HP ProBook Laptop Repair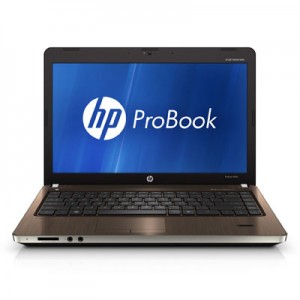 If you need your laptop fixed or upgraded, Creative IT USA is here to support you with professional Temecula Murrieta HP ProBook laptop repair services. As a leading HP laptop repair store in California, we offer competitively priced laptop repair solutions for both home and business users. With mail-in laptop repair support, we service clients in Murrieta, Temecula and throughout Riverside County, California.
Using the latest HP ProBook notebook repair technology and equipment, our expert technicians work efficiently to fix your laptop issues and get back your system running at optimal performance. All our technicians are skilled in hardware and software troubleshooting, system upgrades and network troubleshooting and set up. Any kind of laptop fault including laptop has no power, laptop hard drive failure, blue screen of death error, laptop won't boot into Windows, laptop slow and unresponsive, broken DC power jack, broken or cracked laptop screen, overheating laptop, laptop motherboard failure, cracked laptop case, keyboard not working after liquid spill, broken laptop keys, processor fan failure, laptop power supply failure, Windows startup errors, screen discoloration, touchpad not working on laptop and Missing Operating System" error message can be fixed quickly.
California HP ProBook Laptop Repair and Upgrade Services
We specialize in:
HP ProBook laptop Motherboard repair and replacement
HP ProBook LCD screen repair and replacement
Hard drive replacement or upgrade
Virus, malware and spyware removal
Keyboard / touchpad replacement
HP ProBook laptop Data recovery and data backup
Laptop RAM / memory upgrade
HP ProBook laptop DC power jack repair / replacement
Temecula Murrieta Mail-In HP Laptop Repair and Upgrade

Creative IT has a large selection of laptop screens, motherboards, keyboards, hard drives, processors, AC adapters, DC power jacks, USB ports, inverter boards and cables in stock to provide you with comprehensive Temecula Murrieta HP ProBook notebook repair solutions for 6565b, 6560b, 6555b, 6550b, 6545b, 6540b, 6465b, 6460b, 6455b, 6450b, 6445b, 6440b, 6360b, 5330m, 5320m, 5310m, 5220m, 4730s, 4720s, 4710s, 4535s, 4530s, 4525s, 4520s, 4515s, 4510s, 4436s, 4435s, 4431s, 4430s, 4425s, 4421s, 4420s, 4416s, 4415s, 4411s, 4410s, 4331s, 4330s, 4326s, 4325s, 4321s, 4320s, 4311s, 4310s and 4230s notebook models. We can provide you with simple memory upgrades and laptop screen replacement services while you wait.

You can drop in to our repair store in California or ship your damaged laptop to our store. We can also ship a FedEx laptop box to make a secure delivery of your laptop to our address. All our HP ProBook laptop repair services include a 3 month parts and labor warranty.

If you have any questions regarding our Temecula Murrieta HP ProBook notebook repair services, feel free to call us on (213) 986-4855 or send your queries to us at info@creativeitusa.com. We are open 5 days a week, Monday - Friday 9:00 am - 6:00 pm.
Easy and Convenient Repair Service.

You can send us your laptop to our shipping address from anywhere in the US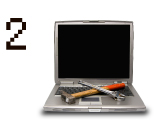 Our technicians will identify the problem and carry out the necessary repairs or upgrades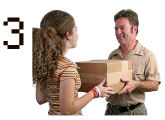 Your laptop is fixed and delivered back to you, as quickly as possible

MONDAY TO FRIDAY
9AM TO 6PM
SATURDAY
APPOINTMENT ONLY
DataRetrieval Office
Creative IT USA INC
27630 Commerce Center Dr, #B
Temecula, CA 92590


(213) 986 4855