WHAT CREATIVE IT USA DOES.
These are some of the many problems creative

it

deals with:
Murrieta Laptop Data Recovery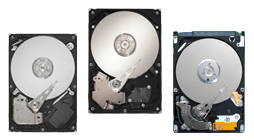 Creative IT should always be your first stop for Temecula, Murrieta data recovery, since unlike some other competitors; we guarantee that your precious data is one hundred per cent retrievable. It doesn't matter what has happened, whether your laptop has a virus or if you've accidentally dropped it and caused damage to the hard drive, we will retrieve your valuable data and files. We are able to recover lost data from laptop hard drives, external drives, RAID systems, USB drives and all other storage devices and media. You don't need to look any further than Creative IT when it comes to Temecula, Murrieta laptop data recovery!
Expert Hard Drive Data Recovery in Murrieta, Temecula
If you think you have lost data, or if your laptop is not allowing you to access certain files and folders, then you really have no reason to panic. Creative IT has provided professional data recovery services for clients in Murrieta, Temecula and throughout Riverside County, California and our team is expertly qualified to provide Murrieta laptop data recovery services for all data loss situations. Some examples of these include:
Laptop knocked or dropped
Physical laptop or hard drive damage
Hardware corruption or failure
Accidental deletion of data
Inaccessible partitions or drives
Virus attacks, spyware or malware and other similar deletions
Software corruption
Blue screen of death or other error messages
Server corruption or failures
Hard disk component fault or failure
Hard drive crash
Bad sectors on the hard drive
Unintentional formatting of partitions
Liquid spill or other media surface contamination
Damage due to natural causes such as lightning
Mechanical or electrical failure
Intentional sabotage or deletions
Laptop Data Recovery Specialists in Murrieta, California
Whether your data has been lost due to physically damage or mechanical or electrical failures; Creative IT has the knowledge and expertise of highly skilled recovery engineers and technicians, innovative retrieval technology and up to date facilities and equipment to recover critical corporate data or precious personal files quickly and cost effectively for clients in Murrieta, Temecula and throughout Riverside County, California.
Creative IT can recover data from all laptop brands and models including Apple, Sony, IBM, Compaq, Dell, HP, Toshiba, Acer, Alienware, Gateway, Sager, NEC, Panasonic, Packard Bell, Siemens, Fujitsu, Lenovo, Advent, Asus, Ei System and eMachines.
At Creative IT, you can rest assured that your laptop and data is in safe hands. We always go about all Murrieta, California laptop data recovery services in an extremely secure manner. You can rest easy knowing that we are doing everything we can in order to recover your data and have your laptop back up and running as normal. We can also offer advice so that the same problems do not occur in the future.
Customer service is also very important at Creative IT and we always aim to provide friendly, timely and cost-effective services that all customers are completely satisfied with.
Contact Creative IT
If you are in Murrieta or Temecula, California, please feel free to visit the Creative IT repair center between the hours of 9am to 6pm, Monday to Saturday. Otherwise, you can contact the Creative IT team by calling (213) 986-4855 or by emailing info@creativeitusa.com. A team member will be happy to assist you with any Murrieta, Temecula laptop data recovery problems, or any other issues that you may be experiencing. We look forward to helping you!
Easy and Convenient Repair Service.

You can send us your laptop to our shipping address from anywhere in the US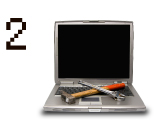 Our technicians will identify the problem and carry out the necessary repairs or upgrades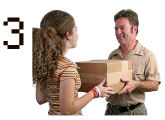 Your laptop is fixed and delivered back to you, as quickly as possible

MONDAY TO FRIDAY
9AM TO 6PM
SATURDAY
APPOINTMENT ONLY
DataRetrieval Office
Creative IT USA INC
27630 Commerce Center Dr, #B
Temecula, CA 92590


(213) 986 4855