WHAT CREATIVE IT USA DOES.
These are some of the many problems creative

it

deals with:
Laptop Screen Problems

Laptop screens are among the most delicate parts of your machine and therefore prone to accidents and wear and tear over time. Unfortunately these problems can be extremely frustrating and not only impair normal use of your laptop, but can also lead to further issues if not diagnosed and resolved quickly and professionally. That is where Creative IT comes in handy, with their extensive laptop screen problem diagnosis service and ability to repair or replace all laptop screens.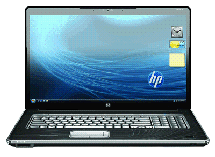 It doesn't matter if your screen needs a complete replacement or a simple repair; Creative IT has the solution for you! We are a team of skilled technicians and engineers with years of experience and the skills necessary to carry out any manner of repair or replacement. In addition, we also have an innovative service center with all the latest repair technologies and an extensive stock of spare laptop screens and screen parts.
Common Laptop Screen Problems Creative IT Can Solve:
Dim laptop display
Flickering of the laptop screen
Inverter and backlight problems
Scrambled or distorted video
Black or white screen
Video fails to work normally
Fuzzy, blurry text or stretched images
Contrast or brightness problems
Vertical or horizontal lines on display
Dead or bright pixels

Screen or icon size distorted
Small, bright dots appearing
Incorrect colouring or lines
Resolution problems
Blotches
Cracked LCD
Broken LCD panel
Jagged or diagonal lines on display
Bleeding or leaking LCD
LCD edges are discoloured
Temecula, Murrieta Laptop Screen Repair and Replacement
Creative IT is able to provide laptop screen repair and replacement services for all major laptop brands such as Dell, IBM, Sony, Compaq, Fujitsu, Toshiba, Asus, Acer, Panasonic, Alienware, Sager, Packard Bell, Siemens, HP, Gateway, Lenovo, Apple and Advent, as well as all lesser known brands and models.
When you begin to see signs of laptop screen problems, you should always consult an expert immediately. However, Creative IT is not only able to provide such expert repairs and replacements, but also a friendly and approachable service. We understand that a timely, cost-effective and welcoming service is a key factor in our industry and so strive to maintain this for all customers. It doesn't matter if you are a home user, family, small business or large corporation, we will be able to assist you and find the best solution possible to your laptop screen problems and more.
Contact Creative IT
Creative IT is the ideal solution for all laptop screen repairs and replacements for clients in Murrieta, Temecula and throughout Riverside County, California. As a team with plenty of experience, a friendly approach and a focus on a quick and inexpensive service, you don't need to go any further than Creative IT.
You can contact the team by emailing info@creativeitusa.com or by calling (213) 986-4855. Otherwise, you may visit our repair center that is open between the hours of 9am to 6pm, Monday through Friday. Creative IT is looking forward to helping clients in Murrieta, Temecula and throughout Riverside County, California with any of your laptop screen problems!
Easy and Convenient Repair Service.

You can send us your laptop to our shipping address from anywhere in the US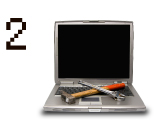 Our technicians will identify the problem and carry out the necessary repairs or upgrades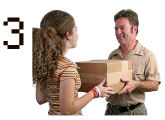 Your laptop is fixed and delivered back to you, as quickly as possible

MONDAY TO FRIDAY
9AM TO 6PM
SATURDAY
APPOINTMENT ONLY
DataRetrieval Office
Creative IT USA INC
27630 Commerce Center Dr, #B
Temecula, CA 92590


(213) 986 4855