WHAT CREATIVE IT USA DOES.
These are some of the many problems creative

it

deals with:
Laptop Repair Services
Laptop Repair Murrieta - Laptop Repair Temecula, California

Creative IT is a computer repair store located in the City of Murrieta, California. Our group of knowledgeable component level repair technicians specialize in laptop hardware, software and network troubleshooting, repair and upgrade services. We can troubleshoot and fix all models and makes of laptop and notebook computers quickly including HP, IBM, Sony VAIO, Dell, Compaq, Toshiba, Apple, Acer, Samsung, ASUS, Gateway, Lenovo, MSI, Alienware, Panasonic, Packard Bell, Siemens, Fujitsu, NEC, Advent and eMachines for clients in Murrieta, Temecula and throughout Riverside County, California.
Murrieta Desktop PC Repair - Temecula Desktop Computer Repair

At Creative IT, our team can handle your entire desktop computer related issues promptly and efficiently. We can fix, replace or upgrade most desktop PC computer components including motherboards, hard drives, power supplies, memory (RAM), DVD and CD drives, keyboards, graphics cards, and network interface cards (NIC) and CPUs. Our technicians provide a convenient desktop PC computer repair, replacement and upgrade for major brands including Dell, Acer, HP, Lenovo, Gateway, Compaq, ASUS, Fujitsu, Alienware as well as for custom built desktop PC models.
Murrieta Apple Mac Repair and Upgrade

Creative IT is committed to provide the best Apple Mac repair, upgrade and replacement services for your Apple Mac desktop and Mac laptop models. We provide comprehensive repair services for all Apple computers ranging from iBook, PowerBook, Macbook, MacBook Air, Macbook Pro, Mac mini, iMac to Mac Pro. Our certified Mac specialists have years of experience in providing specialist solutions for all your Mac requirements.
Murrieta Laptop Data Recovery - Temecula Hard Drive Data Recovery

Creative IT is a complete data recovery company specializing in recovering your vital data from failed, inaccessible or damaged laptop and desktop hard drives, external drives, raid systems and servers. We offer the most convenient and cost-effective solutions for hard drive repair and data recovery. Our Murrieta data recovery specialists perform secure data recovery services from notebook, desktop PC and Mac hard disk drives. Our foremost concern is to retrieve your data back as quickly as possible.
Nationwide Mail-In Laptop Repair and Upgrade
Creative IT is a nationwide laptop repair facility for residential users and businesses all over the US. As one of the leading computer repair and laptop repair centers in Murrieta, California, we offer quick turnaround DC power jack repair and replacement, laptop motherboard repair, LCD screen replacement or repair, touchpad and keyboard replacement, virus, spyware and malware removal, hard drive replacement and upgrade, hard drive data recovery and transfer, laptop memory upgrade and video card / graphics chipset repair services for clients in Murrieta, Temecula and throughout Riverside County, California. We have the right people on staff and are very dedicated to make sure your experience with us is exceptional. Our usual turn around on most laptop repairs and upgrades is 48 hours.
To get in touch with Creative IT for your entire Temecula laptop repair, replacement and upgrade, desktop computer repair or Murrieta, California hard drive data recovery needs, do forward us an email to info@creativeitusa.com or contact us on (213) 986 4855. The normal business hours of our Murrieta, California repair store is Monday to Friday from 09:00 AM till 06:00 PM.
Easy and Convenient Repair Service.

You can send us your laptop to our shipping address from anywhere in the US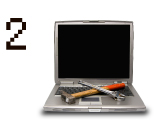 Our technicians will identify the problem and carry out the necessary repairs or upgrades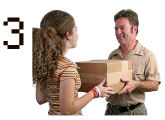 Your laptop is fixed and delivered back to you, as quickly as possible

MONDAY TO FRIDAY
9AM TO 6PM
SATURDAY
APPOINTMENT ONLY
DataRetrieval Office
Creative IT USA INC
27630 Commerce Center Dr, #B
Temecula, CA 92590


(213) 986 4855