WHAT CREATIVE IT USA DOES.
These are some of the many problems creative

it

deals with:
HP ENVY Laptop Repair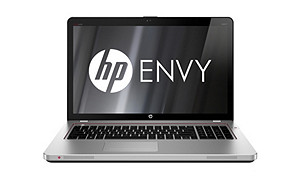 Creative IT USA offers a full range of Temecula Murrieta HP ENVY laptop repair services to make your laptop work better and faster. Regardless of what type of HP ENVY laptop model you work with, our expert technicians can support you. Whether you are in search of a quick HP laptop repair, replacement or upgrade or a complete system maintenance service, we can help you with the right troubleshooting and repair solutions.
No matter whatever type of HP ENVY software or hardware issue you have including slow system performance, system won't turn on, laptop motherboard failure, laptop screen problems, Windows and software Installation problems, laptop overheating problem, laptop keeps restarting, power supply issues, battery does not power notebook, virus attacks, HP ENVY notebook stops responding when using a program, laptop keyboard problems or Wi-Fi connection issues, we can quickly resolve all types of technical issues. Our team of experts consists of certified hardware technicians, electronics engineers and data recovery specialists who are ready to work with all your home or business HP ENVY notebook repair needs.
Temecula Murrieta HP ENVY Laptop Repair and Upgrade
Some of our specialized HP ENVY notebook repair services include:
Notebook upgrade (memory / hard drive)
LCD screen repair and replacement
HP ENVY laptop Motherboard repair and replacement
Removal of Adware and Malware
HP ENVY laptop Keyboard repair and replacement
HP ENVY laptop DC power jack repair and replacement
HP ENVY laptop Data recovery and data backup
Nationwide Mail-In HP Laptop Repair and Upgrade
We offer quick turnaround services for all HP ENVY notebook models including 17-1190ca, 17-1181nr, 17-1012nr, 17-1011tx, 17-1011nr, 17-1010tx, 17-1010nr, 17-1007tx, 17-1006tx, 17-1003xx, 17-1001xx, 15-1050nr, 15-1022tx, 15-1019tx, 15-1008xx, 15-1007tx, 15-1002xx, 15-1001xx, 14-2070nr, 14-2020nr, 14-2001xx, 14-1211nr, 14-1210nr, 14-1150ca, 14-1111nr, 14-1110nr, 14-1011nr, 14-1010nr, 14-1001tx, 14-1000xx, 13-1130nr, 13-1104tx, 13-1099xl, 13-1050ea, 13-1030nr, 13-1003xx, 13-1002tx and 13-1001xx.
Creative IT maintains a complete line of laptop spare parts and accessories including LCD and LED screens, memory, processors, AC adapters, keyboards, batteries, CD / DVD drives, inverter boards, DC power jacks and notebook computer motherboards. Any of your defective laptop part can be replaced with a new part and all Temecula Murrieta HP ENVY notebook repair and replacement services we provide are backed by a 90 day warranty.
You can choose to ship your laptop yourself or just drop in to our Murrieta, California repair store. We can also make an arrangement to send you a specially designed safe-ship FedEx laptop box.
If you would like to get further information about our Temecula Murrieta HP ENVY laptop repair and support, please call us on (213) 986-4855 or email your queries to us at info@creativeitusa.com. You can visit our store anytime, Monday to Friday, 9:00 AM to 6:00 PM.
Easy and Convenient Repair Service.

You can send us your laptop to our shipping address from anywhere in the US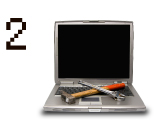 Our technicians will identify the problem and carry out the necessary repairs or upgrades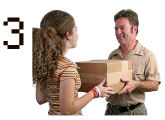 Your laptop is fixed and delivered back to you, as quickly as possible

MONDAY TO FRIDAY
9AM TO 6PM
SATURDAY
APPOINTMENT ONLY
DataRetrieval Office
Creative IT USA INC
27630 Commerce Center Dr, #B
Temecula, CA 92590


(213) 986 4855