WHAT CREATIVE IT USA DOES.
These are some of the many problems creative

it

deals with:
Compal Laptop Repair

Creative IT is a professional laptop repair service provider located in California, providing specialized Temecula Murrieta Compal laptop repair solutions for residential as well as business technical needs. Along with highly technical backgrounds, our technicians have the experience and skill to assist you in any kind of laptop repair or upgrade requirements. We work with all types of Compal laptop and notebook models including JFL92, JFT02, JHL90, JHL91, JHT00, JHT01, NHT02, JFW90, JFW01, KFT00, KTV00, KHLBX, KSW91, KSW01, NAW20, NBLB2, JFT00, NTUC0, NBLB2, NCL50, NCL60, NCL61, NBLB3, NBLB5, PBL10, PBL11 and PCM10 models.
Temecula Murrieta California Compal Laptop Repair
Experiencing laptop hardware or software problems may be frustrating, but Creative IT USA has the precise Compal laptop repair solutions to make your issues and concerns trouble-free. No matter if it is a laptop display problem, motherboard failure, Internet connection issues or system upgrade requirements; we can efficiently meet your technical needs. Some of the common laptop issues we fix include laptop running slowly or takes a long time to boot, operating system failing to boot, notebook won't power on, driver or software updates failing, broken / cracked or damaged LCD screen, making unusual sound, laptop overheating issues, defective keyboard or missing keys, blue screen errors, faulty power supply, LCD screen flickering, dim or faint images, broken DC power jack / power pin and other component level laptop problems. We also offer quality part replacement services for all types of defective laptop hardware components and parts. All repairs and replacement services we provide are backed by a 90 day warranty for parts and service.
Our comprehensive Compal laptop repair solution covers:
Motherboard repair and replacement
Laptop screen repair and replacement
Hard drive upgrade and replacement
Laptop RAM memory upgrade and replacement
DC power jack repair and replacement
Keyboard repair and replacement
Hard drive data recovery and data backup
Virus removal and protection
Nationwide Mail-In Compal Laptop Repair and Upgrade
Creative IT USA is committed to providing fast and affordable Temecula Murrieta Compal laptop repair support and personalized maintenance solutions to our esteemed customers. We offer same day as well as standard repair options to meet your specific repair requirements. To assist our clients across USA, we offer mail-in repair service by way of FedEx shipping service.
For any queries regarding our Temecula Murrieta Compal laptop repair or to get a free quote, please call us on (213) 986-4855 or email us at info@creativeitusa.com. Customers can also visit our repair store in Murrieta, California anytime Monday through Saturday, 9:00 am to 6.00 pm.
Easy and Convenient Repair Service.

You can send us your laptop to our shipping address from anywhere in the US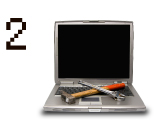 Our technicians will identify the problem and carry out the necessary repairs or upgrades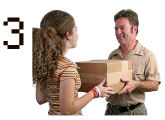 Your laptop is fixed and delivered back to you, as quickly as possible

MONDAY TO FRIDAY
9AM TO 6PM
SATURDAY
APPOINTMENT ONLY
DataRetrieval Office
Creative IT USA INC
27630 Commerce Center Dr, #B
Temecula, CA 92590


(213) 986 4855