WHAT CREATIVE IT USA DOES.
These are some of the many problems creative

it

deals with:
Lenovo Laptop Repair
Creative IT, a leading laptop repair company in the USA, offers the highest quality Temecula Murrieta Lenovo laptop repair services for business clients as well as individual customers. With prompt and affordable repair, upgrade and maintenance services, we offer an economical way to troubleshoot, fix and service your Lenovo notebook models. Located in California, we offer convenient mail-in laptop repair services throughout the United States.
At Creative IT, we specialize in troubleshooting and repair of Lenovo IdeaPad and Lenovo ThinkPad laptop models. Whatever may be your laptop problem - LCD screen cracked or broken, liquid spills on keyboard, hard disk failures, notebook memory problems, optical device failures, backlight or inverter failure or other component level failure, we can resolve it efficiently within a quick turnaround time. We have specialist laptop technicians skilled in analyzing and troubleshooting any type of software, networking, operating system and hardware problems that may occur in almost all Lenovo IdeaPad and ThinkPadnotebook models.
Our Temecula Murrieta Lenovo laptop repair service includes:
Complete diagnostic testing
Hardware replacement and installation
Board level repairs and replacement
System upgrades
Hard drive data recovery
Virus removal and advanced protection
Laptop cleaning and maintenance
In addition to general services such as repairs, upgrade and maintenance, we offer specialized Murrieta Lenovo laptop repair services including routine software installation, operating system upgrade, router and firewall updates and network monitoring services. With a large stock of hardware components and spare parts, we offer genuine part replacement for all Lenovo IdeaPad and ThinkPad notebook models. All of our notebook repair services are provided with a 90 days warranty for parts and labor.
Mail-In Temecula Murrieta California Lenovo Laptop Repair
Creative IT offers an easy way of processing your laptop repairing and servicing requirements. You can send your laptop by shipping it off to our address or you can drop it off to our store location. You can use our quick contact form to request a free estimate. Most of the laptop repair and upgrade processes are completed within 48 hours and we ensure safe and secure delivery.
If you have any queries regarding our Temecula Murrieta Lenovo laptop repair, upgrade and replacement services, feel free to call us on (951) 365-2144 or send your requirements to info@creativeitusa.com.
Easy and Convenient Repair Service.

You can send us your laptop to our shipping address from anywhere in the US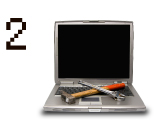 Our technicians will identify the problem and carry out the necessary repairs or upgrades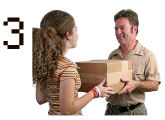 Your laptop is fixed and delivered back to you, as quickly as possible

MONDAY TO FRIDAY
9AM TO 6PM
SATURDAY
APPOINTMENT ONLY
DataRetrieval Office
Creative IT USA INC
27630 Commerce Center Dr, #B
Temecula, CA 92590


(213) 986 4855