WHAT CREATIVE IT USA DOES.
These are some of the many problems creative

it

deals with:
Packard Bell Laptop Repair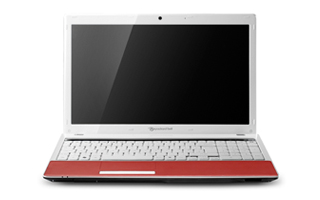 Based in California, Creative IT is a leading laptop repair company providing reliable Temecula Murrieta Packard Bell laptop repair solutions for residential and business users. We offer full-service laptop repair solutions including component level repair, support, hardware upgrade and maintenance services. With nationwide mail-in laptop repair solutions, we serve clients across the USA.
At Creative IT, we have the skills and technology to provide you with the best Temecula Murrieta Packard Bell laptop repair and upgrade solutions. Our technicians are skilled in everything from component level motherboard repairs to system upgrades and network troubleshooting. We offer complete range of repair services including LCD screen repair and replacement, backlight / inverter replacement, DC power jack repair and replacement, software installation, virus and spyware removal, performance optimization and hard drive data recovery services. We provide high quality hard drive upgrade and memory upgrade services to improve the performance of your laptop.
Some of the common laptop problems we fix include:
Laptop overheating
Laptop plugged in but not charging
Power light but no display
Faint or dim images
Errors on Windows boot
Random rebooting and shutdowns
Graphics card issues
Noises and vibrations
Intermittent battery charging
USB port not working properly
Keyboard keys stopped working
CD and DVD drive issues
Viruses, worms and spyware infections
We stock an extensive range of Packard Bell notebook spare parts and offer genuine replacement for all faulty laptop parts including memory (RAM), AC adapters, inverter boards, DC power jacks, laptop batteries, keyboards, processors, CD / DVD drives, USB ports and hard drives. All Temecula Murrieta Packard bell laptop repair services we provide are backed by a 90 days warranty.
Nationwide Temecula Murrieta California Packard Bell Laptop Repair
You can either decide to ship the laptop or we can make arrangements to send you a prepaid FedEx laptop box. You can also deliver your faulty laptop computer at our repair store during our office hours. We are available from 9:00 am to 5.00 pm, Monday through Friday.
Call our friendly team today on (951) 365-2144 and inquire any questions you have regarding our Temecula Murrieta Packard Bell laptop repair and upgrade solutions. You can also email your queries to info@creativeitusa.com.
Easy and Convenient Repair Service.

You can send us your laptop to our shipping address from anywhere in the US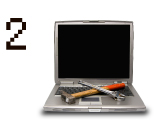 Our technicians will identify the problem and carry out the necessary repairs or upgrades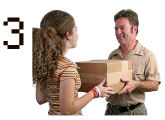 Your laptop is fixed and delivered back to you, as quickly as possible

MONDAY TO FRIDAY
9AM TO 6PM
SATURDAY
APPOINTMENT ONLY
DataRetrieval Office
Creative IT USA INC
27630 Commerce Center Dr, #B
Temecula, CA 92590


(213) 986 4855