WHAT CREATIVE IT USA DOES.
These are some of the many problems creative

it

deals with:
Compaq Laptop Repair
Creative IT is a reliable laptop repair company in the USA, offering specialized Temecula Murrieta Compaq laptop repair and maintenance services at affordable rates. Being one of the top-quality laptop repair facilities for clients in Murrieta, Temecula and throughout Riverside County, California, we will provide you with the best hardware and software troubleshooting and repair solutions. Conveniently located in Murrieta, California, we have been serving a wide range of residential and business clients.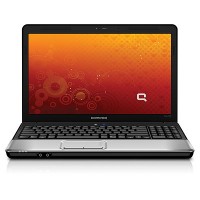 Temecula Murrieta Compaq Laptop Repair
At Creative IT, we have skilled service technicians to deal with all your Murrieta Compaq laptop repair issues. Our knowledgeable technicians are familiar with most hardware and software faults that can occur in various Compaq laptop and notebook models. By performing a thorough diagnosis, our experts can easily detect the faults related to your Compaq notebook. Depending on the cause of the damage or fault, necessary actions are taken such as repair, replacement, upgrades, service or maintenance.
Some of the common Compaq laptop problems we handle include:
LCD screen problems
Battery problems
Internet connection problems
Broken or faulty DC power jacks
Lockups and software problems
Sound and speaker problems
CD and DVD drive faults
Laptop overheating problems
By providing system upgrades and custom installations, we can make your Compaq laptop to function more efficiently. We offer expert virus, spyware and adware removal and prevention services and we can install latest antivirus software as per your requirement. We also provide hard drive data recovery services from damaged and corrupted hard drives. We have a complete inventory of genuine spare parts and we offer comprehensive replacement services for any of your Compaq notebook hardware components and parts.
Mail-In Temecula Murrieta California Compaq Laptop Repair and Upgrade
At Creative IT, we ensure a flexible Murrieta Compaq laptop repair process that is easy and convenient. Simply ship your defective or out of order laptop to us or drop it off at our store location and we will do the rest. You can also ask for a FedEx pre-labeled box from Creative IT and accordingly you can drop it off at any authorized FedEx shipper without any additional charges. All our laptop and notebook repair services are completed within quick turnaround time and we ensure secure delivery.
To obtain a free estimate for our expert Temecula Murrieta Compaq laptop repair and upgrade services, please give us a call on (213) 986-4855 or email us at info@creativeitusa.com.
Easy and Convenient Repair Service.

You can send us your laptop to our shipping address from anywhere in the US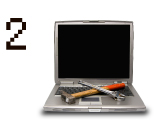 Our technicians will identify the problem and carry out the necessary repairs or upgrades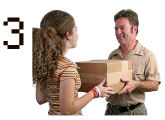 Your laptop is fixed and delivered back to you, as quickly as possible

MONDAY TO FRIDAY
9AM TO 6PM
SATURDAY
APPOINTMENT ONLY
DataRetrieval Office
Creative IT USA INC
27630 Commerce Center Dr, #B
Temecula, CA 92590


(213) 986 4855