WHAT CREATIVE IT USA DOES.
These are some of the many problems creative

it

deals with:
Compaq Laptop Motherboard Repair
Creative IT USA is one of the foremost Compaq laptop repair companies in California, offering specialized component level Compaq laptop motherboard repair services. We offer reliable repair solutions for individual users, businesses and educational institutions in Murrieta, Temecula and throughout Riverside County, California. With nationwide laptop motherboard repair service across USA and Canada, we focus on providing our clients with highest quality service with quick turnaround time.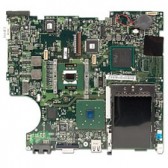 At Creative IT USA, our technicians are skilled to troubleshoot and work on any make or model of Compaq laptop and notebook models particularly HP Compaq and Compaq Presario notebook models. Our Temecula Murrieta Compaq laptop motherboard repair service includes comprehensive diagnosis and repair coverage down to the component level. We have the latest BGA rework stations and diagnostic equipment to replace defective components on the mainboard and to handle the most complex rework applications. We are specialized in repair and replacement of board level components including BGA chip, power chips, Northbridge, South-bridge, inductors, diodes, resisters, fuses and controller chips.
We also provide BIOS and firmware upgrade to improve the performance of your notebook system. If your laptop motherboard is defective and it needs to be replaced, we can help you with cost-effective Compaq laptop motherboard replacement solutions.
Temecula Murrieta Component Level Compaq Motherboard Repair
We offer comprehensive Compaq notebook motherboard repair for all kinds of laptop issues such as:
Laptop computer hangs or shuts down by itself
Laptop is switched on but screen remains blank
Strange beeping sound when switched on
Notebook boots to safe mode only
No video on the screen
Horizontal or vertical lines on screen
Damaged battery charging circuit
Defective BIOS chip
Laptop keeps freezing or locking up
Laptop overheating and causes shut down
Laptop constantly reboots
Laptop with liquid damage
Mail-In Temecula Murrieta Compaq Motherboard Replacement and Repair
Our technicians make an accurate diagnosis and then propose a Compaq notebook motherboard repair plan with affordable options. Our Murrieta, California store offers standard and same day services to meet your specific repair requirements. We provide a warranty of 3 months for all Compaq laptop motherboard replacement and support services we have performed on your laptop. To ensure secure shipping of your Compaq laptop, we can make arrangement to send you a FedEx specially designed laptop box.
Contact Creative IT USA today with your Temecula Murrieta Compaq laptop motherboard repair requirements. Feel free to call us on (213) 986-4855 or send an email to us at info@creativeitusa.com.
Easy and Convenient Repair Service.

You can send us your laptop to our shipping address from anywhere in the US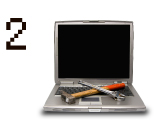 Our technicians will identify the problem and carry out the necessary repairs or upgrades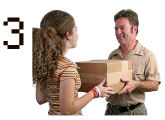 Your laptop is fixed and delivered back to you, as quickly as possible

MONDAY TO FRIDAY
9AM TO 6PM
SATURDAY
APPOINTMENT ONLY
DataRetrieval Office
Creative IT USA INC
27630 Commerce Center Dr, #B
Temecula, CA 92590


(213) 986 4855