WHAT CREATIVE IT USA DOES.
These are some of the many problems creative

it

deals with:
Compaq Laptop Screen Repair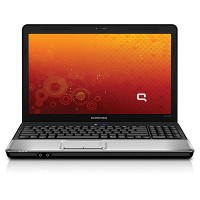 Creative IT USA is a specialist laptop screen repair store in Murrieta, California, providing professional Compaq laptop screen repair and replacement services to residential and business clients across USA and Canada. Our goal is to help our customers with prompt and reliable Compaq laptop repair solutions.
At Creative IT USA, we make use of the latest diagnostic and repair equipment to provide our esteemed customers with full-service Compaq notebook screen repair and replacement support. Our technicians have the essential knowledge and experience to work with your unique laptop screen repair requirements mainly for all HP Compaq and Compaq Presario notebook models. Our affordable service covers everything from basic troubleshooting of laptop display problems and repair service to Compaq laptop screen replacement services. By performing a thorough system diagnosis, our technicians will prepare a repair plan and inform you with a free estimate for the repair process.
No matter whether your laptop display is damaged due to a physical damage or experience notebook display issues due to graphics card / graphics processing unit or GPU failure, we can fix your notebook computer effectively and return back your Compaq laptop in the top operational condition.
Replace or Repair Broken / Cracked / Damaged Compaq Screen
We can troubleshoot and fix all types of Compaq laptop screen issues such as:
Laptop display is scrambled or distorted
LCD display appears blurry
Blank screen or no video / image on screen
Broken or cracked Compaq laptop screen
Laptop display with faint images
Vertical or horizontal lines on screen
Flickering laptop screen
Bright or dead pixels
Temecula Murrieta Mail-In Compaq Laptop Screen Repair and Replacement
As we stock most laptop spare parts including LCD and LED screens, backlights, display hinges, inverters and cables, there is hardly any waiting period for Compaq laptop screen replacement and support services. We are able to provide you with Compaq laptop screen replacement quickly with same day turnaround. We stand behind every laptop and notebook screen repair job we have performed with a 3 month warranty.
Creative IT supports nationwide clients through mail-in Compaq notebook screen repair services. Once we have received your laptop repair request, we will send you a FedEx laptop box to securely ship your Compaq laptop to our store in Murrieta, California. You can also drop by our store anytime Monday through Friday, 9:00 am to 6.00 pm.
Just fill out our quick contact form and obtain a free quote for Temecula Murrieta Compaq laptop screen repair and replacement services. For further details, please give us a call on (213) 986-4855 or send Creative IT USA an email at info@creativeitusa.com.
Easy and Convenient Repair Service.

You can send us your laptop to our shipping address from anywhere in the US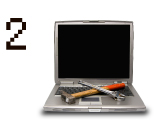 Our technicians will identify the problem and carry out the necessary repairs or upgrades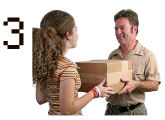 Your laptop is fixed and delivered back to you, as quickly as possible

MONDAY TO FRIDAY
9AM TO 6PM
SATURDAY
APPOINTMENT ONLY
DataRetrieval Office
Creative IT USA INC
27630 Commerce Center Dr, #B
Temecula, CA 92590


(213) 986 4855