WHAT CREATIVE IT USA DOES.
These are some of the many problems creative

it

deals with:
Toshiba Laptop Repair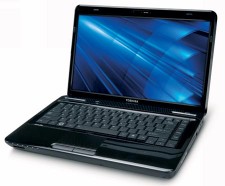 Creative IT laptop repair store offers a wide range of Temecula Murrieta Toshiba laptop repair, upgrade, maintenance and support services for customers all around USA. We specialize in quick turnaround notebook repair and upgrade services. With certified and skilled service technicians, we offer prompt and reliable service on all Toshiba notebook models including Qosmio, Satellite, Satellite Pro, Libretto, Portege and Tecra. Our affordable services are available to residential customers and all types of business clients.
Temecula Murrieta Toshiba Laptop Repair and Upgrade
Toshiba laptop hard drive backup and data recovery
Toshiba laptop screen repair / replacement
Toshiba laptop motherboard repair / replacement
Toshiba laptop memory upgrade
Virus / spyware prevention and removal
Operating system installation and upgrade
Toshiba laptop DC power jack repair / replacement
At Creative IT, we specialize in all aspects of Temecula Murrieta Toshiba laptop repair from component level laptop repair services to system upgrades and hardware replacement solutions. In addition to the above mentioned services, we also carry out services including laptop screen backlight replacement, optical drive replacement, keyboard and touchpad repair / replacement, video card / graphics chip repair and inverter replacement. Our technicians are skilled in various operating systems and they can troubleshoot and repair any Toshiba laptop model regardless of whatever operating system you are using. We can also perform data backup and data recovery from various operating systems and file systems. With a large stock of compatible Toshiba spare parts, we offer comprehensive replacement solutions for all your faulty, damaged or defective notebook components and parts.
Mail-In Temecula Murrieta California Toshiba Laptop Repair
With nationwide mail-in laptop repairs and reasonable rates in our service area, we are your one-stop source for Temecula Murrieta Toshiba laptop repair and upgrade services. Using our convenient mail-in laptop repair service, you can simply send your laptop no matter where you are located in the USA. You can just ship it off to us or drop it off at our address. We can fix almost all the laptop problems within a quick turnaround time.
If you would like to get in touch with us regarding our expert Temecula Murrieta Toshiba laptop repair and upgrade services, give us a call on (951) 365-2144 or email us at info@creativeitusa.com. To get a free quote or to know more about our services, fill in our quick contact form and submit it to us.
Easy and Convenient Repair Service.

You can send us your laptop to our shipping address from anywhere in the US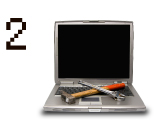 Our technicians will identify the problem and carry out the necessary repairs or upgrades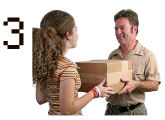 Your laptop is fixed and delivered back to you, as quickly as possible

MONDAY TO FRIDAY
9AM TO 6PM
SATURDAY
APPOINTMENT ONLY
DataRetrieval Office
Creative IT USA INC
27630 Commerce Center Dr, #B
Temecula, CA 92590


(213) 986 4855