WHAT CREATIVE IT USA DOES.
These are some of the many problems creative

it

deals with:
Samsung Laptop Motherboard Repair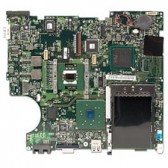 Creative IT, one of the most trusted names in Samsung laptop repair services, offers professional Temecula Murrieta Samsung laptop motherboard repair services. We help various home users and business clients in Murrieta, Temecula and throughout Riverside County, California with their laptop motherboard problems. We have all the equipment and expertise required even to solve your most complex laptop problems and provide the best service on time within your budget.
Laptop continuously crashing or freezing problems or display issues on your Samsung laptop may due to a faulty motherboard. Creative IT USA has a team of technical professionals to advice and provides support for any laptop motherboard problem. Our experts evaluate each situation and make recommendations for a specific plan of action. Our Samsung notebook motherboard repair services include BGA reflow and reballing services, replacing notebook graphics card, controller IC replacement and power IC replacement. If your laptop motherboard is not repairable, we can replace it with a new genuine motherboard, based on your specific Samsung notebook model. We offer Samsung laptop motherboard replacement at the most affordable rates.
California Component Level Samsung Laptop Motherboard Repair
We offer quality Samsung notebook motherboard repair services for the following laptop issues:
Laptop freezes after startup
Laptop is making a random beeping noise
Blank screen when switched on
Laptop does not power up
Laptop gets hot (overheating) and slow performance
Laptop screen goes dim intermittently
Error messages at startup
Laptop blue screen of death
Notebook not recognizing CD / DVD drive
Laptop randomly rebooting
Laptop randomly shuts down
Laptop has a broken or wobbly DC power jack
Laptop motherboard with water damage
Laptop video card / graphics chip failure
Nationwide Mail-In Samsung Notebook Motherboard Replacement and Repair
Creative IT USA offers convenient mail-in Samsung notebook motherboard repair service for customers across USA. We can send you a FedEx specially designed laptop box to make a secure drop off at your nearest FedEx shipping store.
You can also drop off your laptop to our repair store in Murrieta, California anytime during our office hours, Monday through Friday; 9:00 am to 6.00 pm. Same-day repair services are available to meet your urgent repair requirements. Our Samsung laptop motherboard replacement services are offered with a complete 90 day warranty.
If you need support on our Temecula Murrieta Samsung laptop motherboard repair services, please contact us at (951) 365-2144. You can also request a free quote by emailing us at info@creativeitusa.com.
Easy and Convenient Repair Service.

You can send us your laptop to our shipping address from anywhere in the US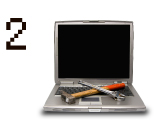 Our technicians will identify the problem and carry out the necessary repairs or upgrades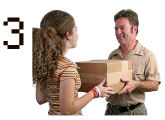 Your laptop is fixed and delivered back to you, as quickly as possible

MONDAY TO FRIDAY
9AM TO 6PM
SATURDAY
APPOINTMENT ONLY
DataRetrieval Office
Creative IT USA INC
27630 Commerce Center Dr, #B
Temecula, CA 92590


(213) 986 4855