WHAT CREATIVE IT USA DOES.
These are some of the many problems creative

it

deals with:
HP Laptop Motherboard Repair

Creative IT USA, a specialized laptop motherboard repair service provider, offers complete technical support for your Temecula Murrieta HP laptop motherboard repair and replacement needs. We provide affordable laptop motherboard repair services for home users and business offices in Murrieta, Temecula and throughout Riverside County, California and throughout USA and Canada. We can diagnose and fix motherboards for all models of laptop and notebook computers of the HP series including HP Compaq, EliteBook, Envy, HP Mini, OmniBook, Pavilion, ProBook, Special Edition and HP TouchSmart notebook models.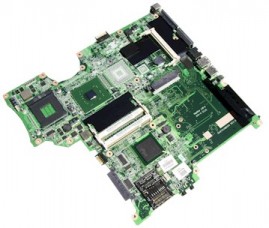 At Creative IT, board-level HP laptop repair is our specialty. Using the latest BGA reflow machine, BGA rework station and soldering equipment, we can efficiently troubleshoot and replace small chips and components that are faulty on the notebook motherboard. HP notebook motherboard repair services we provide include removing a defective component from the motherboard and then re-soldering it back on the motherboard, controller IC replacement, power IC replacement and DC power jack and fuse replacement. We also provide firmware and bios upgrade services to optimize the performance of your HP notebook computer. All laptop spare parts, HP laptop motherboard replacement and chip level repair services we provide carry a 3 month warranty.


California Component Level HP Laptop Motherboard Repair
With efficient Temecula Murrieta HP notebook motherboard repair, we will help you with any kind of laptop problems you may have. Our expert technicians can work with all types of motherboard related issues such as:
Laptop powers on but no display
Laptop screen displaying distorted images
Laptop overheating and shutting down randomly
Laptop fails to boot properly
Intermittent video problems
Blue screen of death error
Continuous beeping sound from notebook
Laptop unable to detect wireless network
Slow laptop performance
Laptop motherboard with failed graphics chip
Laptop battery not charging
Notebook lockups, freezes or hangs
Faulty laptop DC power jack
Nationwide Mail-In HP Notebook Motherboard Replacement and Repair

At Creative IT, our major aim is to bring your laptop back to top operational condition and return it to you securely. We have a well-organized HP notebook motherboard repair and replacement process which is customized to meet your specific needs. Before staring any repair work, we will send you a free quote.

You can ship or bring in person your damaged HP laptop to our City of Murrieta, California based repair store. We also offer mail-in component level repairs and HP laptop motherboard replacement assistance through FedEx shipping service.

If you are looking for a reliable support for your laptop motherboard issues, contact us at (213) 986-4855 or send your Temecula Murrieta HP laptop motherboard repair request to us at info@creativeitusa.com.
Easy and Convenient Repair Service.

You can send us your laptop to our shipping address from anywhere in the US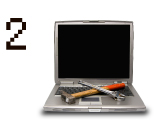 Our technicians will identify the problem and carry out the necessary repairs or upgrades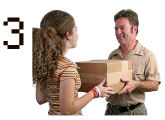 Your laptop is fixed and delivered back to you, as quickly as possible

MONDAY TO FRIDAY
9AM TO 6PM
SATURDAY
APPOINTMENT ONLY
DataRetrieval Office
Creative IT USA INC
27630 Commerce Center Dr, #B
Temecula, CA 92590


(213) 986 4855