WHAT CREATIVE IT USA DOES.
These are some of the many problems creative

it

deals with:
HP Pavilion Laptop Repair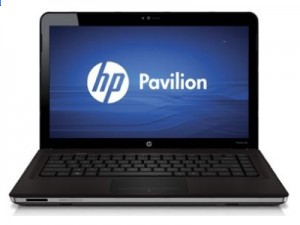 Creative IT, one of the leading HP laptop repair stores in California, offers reliable HP Pavilion laptop repair and maintenance services for customers across USA and Canada. No matter what type of laptop issue you are experiencing, simple or complex, we are available to provide you with the right service and support you need. We offer customized repair solutions for residential as well as commercial clients in Murrieta, Temecula and throughout Riverside County, California.
With an extensive knowledge in repair, replacement, upgrade and maintenance services, our technicians are able to meet any kind of HP Pavilion notebook repair needs.
Our technicians are skilled in working with all models of HP Pavilion laptop and notebook computers. Utilizing most advanced diagnostic and repair equipment, we can resolve any kind of laptop software and hardware issues such as laptop slow to boot, notebook has no power, system shuts down by itself, laptop is not turning, LCD screen is flickering, dim or faint laptop screen, laptop backlight is not working, loose or broken DC power jack, laptop faulty inverter board, audio port not working, laptop network adapter problems, laptop is overheating, motherboard with failed graphics chip, keyboard not responding and laptop battery charging issues.
California HP Pavilion Laptop Repair and Upgrade Services
Specialized Temecula Murrieta HP Pavilion notebook repair services we offer include:
HP Pavilion laptop Motherboard repair / replacement
HP Pavilion laptop screen repair / replacement
Hard drive replacement / upgrade
HP Pavilion laptop Keyboard and touchpad replacement
Memory (RAM) upgrade
CD / DVD drive replacement
Virus / malware removal
HP Pavilion laptop Hard drive data and file recovery
HP Pavilion laptop DC power jack repair / replacement
Laptop backlight inverter replacement
Temecula Murrieta Mail-In HP Laptop Repair and Upgrade
Located in California, Creative IT USA offers nationwide mail-in HP Pavilion notebook repair services for HP Pavilion zx5000, zv6000, zv5000, zu1000, zt3000, zt1000, ze5000, ze4000, ze2000, ze1000, zd8000, zd7000, xz, xu, xt, xh, xf, tx2000, tx1000, n, g7, g6, g4, dx6000, dv9000, dv8000, dv8, dv7, dv6000, dv6, dv5000, dv5, dv4000, dv4, dv3000, dv3, dv2000, dv2, dv1000, dm4, dm3 and dm1 notebook PC series.
You can choose to ship your damaged laptop through any shipping service. We can also send you a specially designed FedEx laptop box to make a convenient drop off at your nearest FedEx shipping outlet. You can also directly visit our store anytime Monday to Friday, 9:00 AM to 6:00 PM.
Any type of defective laptop part can be replaced with a new part and all the parts and services we provide include a 90 day warranty.
To know more about our Temecula Murrieta HP Pavilion laptop repair services and to request a free quote, give us a call on (213) 986-4855 or send an email to Creative IT USA at info@creativeitusa.com.
Easy and Convenient Repair Service.

You can send us your laptop to our shipping address from anywhere in the US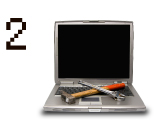 Our technicians will identify the problem and carry out the necessary repairs or upgrades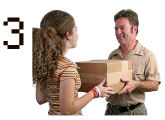 Your laptop is fixed and delivered back to you, as quickly as possible

MONDAY TO FRIDAY
9AM TO 6PM
SATURDAY
APPOINTMENT ONLY
DataRetrieval Office
Creative IT USA INC
27630 Commerce Center Dr, #B
Temecula, CA 92590


(213) 986 4855