WHAT CREATIVE IT USA DOES.
These are some of the many problems creative

it

deals with:
HP Laptop Screen Repair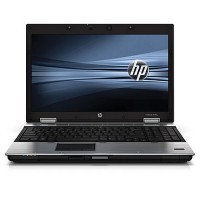 Creative IT offers a comprehensive solution for your home and business Temecula Murrieta HP laptop screen repair requirements. We are a leading HP laptop repair store based in Murrieta, California offering reliable laptop screen repair and support services within quick turnaround time. We offer convenient mail-in HP laptop screen replacement services in Murrieta, Temecula and throughout Riverside County, California and throughout the United States and Canada.
With full-service HP notebook screen repair, Creative IT USA provides repair and replacement solutions for all models of HP laptop and notebook computers including HP Compaq, EliteBook, Envy, HP Mini, Pavilion, ProBook, Special Edition and HP TouchSmart notebook models. Our certified and experienced technicians can fix any laptop display problem you are facing with your laptop, even component level issues such as Nvidia graphics processors and graphics chipsets overheating and failing. We have the latest BGA rework stations in-house to promptly troubleshoot and rectify various graphics chipset / graphics processing unit or GPU issues. We also offer genuine replacement for broken or cracked HP laptop screens. With a wide stock of HP laptop screens of different sizes and resolutions, we can provide the appropriate LCD or LED screen for your exact laptop model.
Replace or Repair Broken / Cracked / Damaged HP Laptop Screen
Some of the major HP laptop screen issues we fix include:

No display on screen or black screen
Blurred graphics or text on screen
Vertical or horizontal lines on screen
No video on HP laptop screen
Laptop screen flickering
Bright or dead pixels appear on the LCD screen
Distorted images on laptop screen
No backlight or HP laptop screen is very faint
Dark screen / dimmed screen
Blotches, bleeding or color distortion
Damaged or broken HP laptop display hinges


Temecula Murrieta Mail-In HP Laptop Screen Repair and Replacement;
Creative IT USA offers quick Temecula Murrieta HP laptop screen replacement services for HP Compaq, EliteBook, Envy, HP Mini, Pavilion, ProBook, Special Edition and HP TouchSmart notebook models (while you wait) to meet your urgent requirements. We offer proper warranty of 3 months on all HP notebook screen repair services we have carried out on your notebook model.

Creative IT offers both local and nationwide HP notebook screen repair and replacement services. We will make an arrangement to collect your malfunctioning HP laptop through FedEx shipping service. You may also visit our repair store in Murrieta, California anytime from 9:00 am to 6.00 pm Monday through Friday.

For any kind of Temecula Murrieta HP laptop screen repair and replacement requirements, please give us a call on (213) 986-4855 and have a word with one of our service technicians. You can also email your queries or concerns to us at info@creativeitusa.com.
Easy and Convenient Repair Service.

You can send us your laptop to our shipping address from anywhere in the US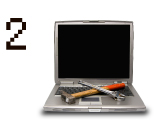 Our technicians will identify the problem and carry out the necessary repairs or upgrades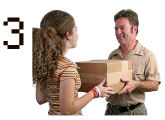 Your laptop is fixed and delivered back to you, as quickly as possible

MONDAY TO FRIDAY
9AM TO 6PM
SATURDAY
APPOINTMENT ONLY
DataRetrieval Office
Creative IT USA INC
27630 Commerce Center Dr, #B
Temecula, CA 92590


(213) 986 4855