WHAT CREATIVE IT USA DOES.
These are some of the many problems creative

it

deals with:
HP EliteBook Laptop Repair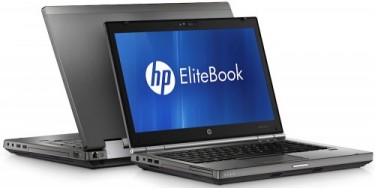 Creative IT is a professional HP laptop repair company located in Temecula Murrieta, California, offering a complete range of HP EliteBook laptop repair solutions at affordable rates. We specialize in providing customized repair solutions for various customers including professional firms, educational institutions and individual clients in Murrieta, Temecula and throughout Riverside County, California.
At Creative IT USA, we repair and service all makes of HP EliteBook laptop and notebook computers of the HP EliteBook 8700, 8500, 8500, 8400, 8400, 6900, 2700 and 2500 notebook PC series. Whether your HP EliteBook requires a simple memory upgrade or a complex chip level repair services, our team of highly trained technicians will perform it all for you. Utilizing the latest diagnostic and repair equipment, our expert technicians can figure out all type of software and hardware issues including laptop keeps restarting, laptop screen is fuzzy and flickering, battery not holding charge, hard drive makes clicking noise, black screen on startup, notebook rebooting at random intervals, DC power jack not working, keyboard not responding, network card not working and broken laptop hinges.

If any of the damaged laptop part is beyond repair, we will replace it with a genuine part. All HP EliteBook notebook repair services we provide for 8760w, 8740w, 8730w, 8560w, 8540w, 8530w, 8460w, 8440w, 6930p, 2730p, 2560p, 2540p and 2530p notebook models include a 90 day warranty.
California HP EliteBook Laptop Repair and Upgrade Services
Some of the common HP EliteBook notebook repair services we provide include:
Laptop screen repair and replacement
Motherboard repair and replacement
Hard drive data recovery
Laptop operating system upgrade / installation
Laptop backlight and inverter replacement
Virus and malware removal
Keyboard / touchpad replacement
System tune up and optimization
Laptop DC power jack repair / replacement
Upgrade laptop hard drive
Laptop RAM / memory upgrade
Temecula Murrieta Mail-In HP Laptop Repair and Upgrade

At Creative IT USA, we will let you know exactly what is wrong with your laptop and provide you with a free quote before starting any HP EliteBook notebook repair work. We provide secure mail-in laptop assistance through FedEx by sending out a laptop box for customers across the United States and Canada. Customers can also drop in to our store anytime during our office hours and meet our expert team of technicians and engineers.

Call us today on (213) 986-4855 or fill out our quick contact form to get a free Temecula Murrieta HP EliteBook laptop repair quote. We also provide email support through info@creativeitusa.com. Our office hours are from 9:00 am to 6.00 pm Monday through Friday.
Easy and Convenient Repair Service.

You can send us your laptop to our shipping address from anywhere in the US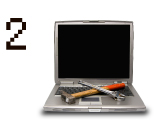 Our technicians will identify the problem and carry out the necessary repairs or upgrades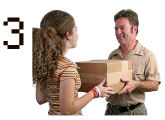 Your laptop is fixed and delivered back to you, as quickly as possible

MONDAY TO FRIDAY
9AM TO 6PM
SATURDAY
APPOINTMENT ONLY
DataRetrieval Office
Creative IT USA INC
27630 Commerce Center Dr, #B
Temecula, CA 92590


(213) 986 4855