WHAT CREATIVE IT USA DOES.
These are some of the many problems creative

it

deals with:
HP Compaq Laptop Repair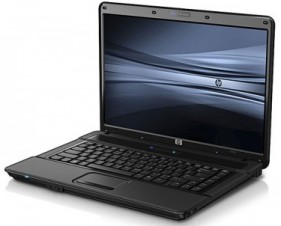 Creative IT provides top quality HP Compaq laptop repair services for customers across the United States and Canada. Based in California, we provide local as well as mail-in HP laptop repair assistance for both commercial and residential clients in Murrieta, Temecula and throughout Riverside County, California. From hardware repairs and hardware replacement services to network repair and troubleshooting, we offer specialized support for all types of HP Compaq notebook repair needs.

Having dealt with a wide array of laptop computers from different leading manufactures, our technicians know exactly what your system needs and provides you with the right HP Compaq notebook repair solution. Our expert technicians will take care of all the issues related to your laptop computer including blank or black LCD screen, cracked laptop screen, laptop is dead or not turning on, laptop restarts by itself, laptop slow to boot, USB port not working, laptop overheating and shutting down, damaged power connector, Wi-Fi connection not detecting, keys on laptop keyboard not working, laptop with broken hinges and other software and hardware failure.


California HP Compaq Laptop Repair and Upgrade Services

We specialize in the following HP Compaq notebook repair services:

LCD screen repair and replacement
Motherboard repair and replacement
DC power jack replacement
Optical drive replacement
RAM / memory upgrade
Hard drive upgrade / replacement
Data recovery and data backup
Remove spyware, malware, viruses


Temecula Murrieta Mail-In HP Laptop Repair and Upgrade

We stock all types of spare parts for the different models of the HP Compaq 9500A, 9600, 9500, 9400, 9100, 9000, 8700, 8500, 8400, 8200, 8200, 8000, 8000, 7400, 7300, 7200, 7100, 7000, 6900, 6800, 6700, 6500, 6305, 6300, 6200, 6100, 6000, 5000, 4800, 4400, 4300, 4200, 4000, 2700, 2500, 2400, 2200 and 2000 notebook PC series so to deliver fast and efficient part replacement services. We provide a 90 day parts and labor warranty for all laptop repair services.

By providing reliable Temecula Murrieta HP Compaq notebook repair solutions, Creative IT USA makes sure that you can get your laptop repaired and restored to its best working condition in the shortest possible time. You can ship your damaged laptop conveniently through any shipping service. We can also send you a pre-labeled FedEx laptop box upon your request.

For a quick support, contact our service technicians by phone on (213) 986-4855 or send your Temecula Murrieta HP Compaq laptop repair request to us at info@creativeitusa.com. You can visit our repair store anytime during our business hours. We are open Monday to Friday, 9:00 AM to 6:00 PM.
Easy and Convenient Repair Service.

You can send us your laptop to our shipping address from anywhere in the US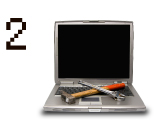 Our technicians will identify the problem and carry out the necessary repairs or upgrades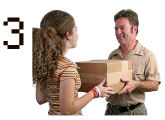 Your laptop is fixed and delivered back to you, as quickly as possible

MONDAY TO FRIDAY
9AM TO 6PM
SATURDAY
APPOINTMENT ONLY
DataRetrieval Office
Creative IT USA INC
27630 Commerce Center Dr, #B
Temecula, CA 92590


(213) 986 4855