WHAT CREATIVE IT USA DOES.
These are some of the many problems creative

it

deals with:
Dell Studio Laptop Repair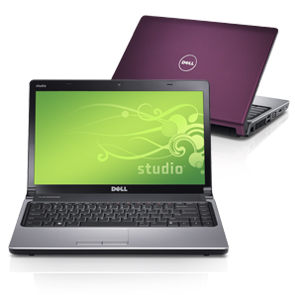 With highly skilled Dell laptop repair technicians and in-house repair facilities, Creative IT USA offers reliable technical assistance for all your Temecula Murrieta Dell Studio laptop repair needs. From faulty motherboards to cracked LCD screens, we fix all types of laptop hardware and software problems. We offer nationwide mail-in laptop repair support for clients in Murrieta, Temecula and throughout Riverside County, California.
Whether it is a component level laptop repair or a spare part replacement or system upgrade, Creative IT is here to meet your home or business Dell Studio laptop repair needs quickly and efficiently. Our technicians are trained in identifying and solving various laptop issues such as slow system performance, system will not power up / does not power on, blue screen of death error, system not connecting to the Internet, USB port not working, laptop motherboard failure, system keeps shutting down, cannot write data into CD or DVD, laptop boots to a blank screen, notebook computer hangs / freezing / stops responding / lockups, laptop makes repetitive beep sound on startup, graphics processing unit (GPU) issue, notebook has abnormal video, laptop does not have sound or audio, device driver issues, laptop overheating and shuts down, broken power pin or DC power jack, hard drive error occurs when the notebook starts, laptop fan not working or making noise, squeaking / clicking or grinding noise from hard disk drive, lines on laptop screen, garbled images on screen, keyboard not working properly and other component level issues.
California Dell Studio Notebook Repair and Upgrade Services
Some of our specialist Dell Studio notebook repair specialties include:
Dell Studio laptop screen repair and replacement
Dell Studio laptop Motherboard repair and replacement
Inverter board repair and replacement
Laptop RAM / memory upgrade
Dell Studio laptop DC power jack repair and replacement
Dell Studio laptop hard drive data recovery and transfer
Window troubleshooting, setup and configuration
Virus and spyware removal
Laptop keyboard and touchpad replacement
Upgrade laptop hard drive
Laptop backlight repair / replacement
Mail-In Temecula Murrieta Dell Laptop Repair and Upgrade
At Creative IT, we know how much you depend on your system for work and we will minimize your downtime by providing customized Temecula Murrieta Dell Studio notebook repair options. Our same-day repair and standard repair services are designed to meet the different needs of customers nationwide. All spare parts that are used to perform your Dell laptop repair or upgrade services are covered by a 3 month warranty. You can either ship your laptop to us or we can arrange to send you a FedEx laptop box.
To know more about our Temecula Murrieta Dell Studio laptop repair services, please give us a call on (213) 986-4855. You can also request a free repair quote by sending an email to us at info@creativeitusa.com. Our Murrieta repair store is open between 9:00 am to 6.00 pm Monday through Friday.
Easy and Convenient Repair Service.

You can send us your laptop to our shipping address from anywhere in the US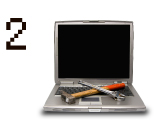 Our technicians will identify the problem and carry out the necessary repairs or upgrades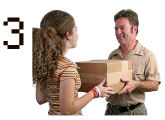 Your laptop is fixed and delivered back to you, as quickly as possible

MONDAY TO FRIDAY
9AM TO 6PM
SATURDAY
APPOINTMENT ONLY
DataRetrieval Office
Creative IT USA INC
27630 Commerce Center Dr, #B
Temecula, CA 92590


(213) 986 4855