WHAT CREATIVE IT USA DOES.
These are some of the many problems creative

it

deals with:
Dell Inspiron Laptop Repair
Creative IT, a leading provider of Temecula Murrieta Dell laptop repair and support, offers specialized Dell Inspiron laptop repair services for all your home and business needs. Whether you require a software or hardware support with your Dell Inspiron laptop model, you can always rely on our professional and timely service.

Creative IT USA is a team of technicians who strive to address all your Dell Inspiron laptop repair requirements in the most efficient manner. By conducting an initial diagnosis, our expert technicians identify the reasons for malfunctioning of your notebook computer accurately. We will explain all the possible options to troubleshoot and repair your laptop including replacement of spare parts or accessories.
California Dell Inspiron Notebook Repair and Upgrade Services
Our technicians are experienced in fixing the most challenging problems such as motherboard failure, cracked or broken LCD / LED screen issues, notebook computer performs slowly, Bluetooth devices not recognized, hard drive errors, operating system errors, distorted or scrambled video on notebook computer screen, no display / video, hard drive is not recognized in BIOS, laptop does not have audio or sound, dead laptop / laptop does not power on, Windows does not start due to corrupt or missing files, memory is not recognized, defective graphics chip / NVIDIA GPU issue, laptop shuts down intermittently, blue screen errors, notebook reboots during startup, backlight or inverter failure, Internet / network connectivity issues, laptop overheating, defective laptop keyboard, random characters / horizontal or vertical lines / garbled images on screen, notebook lock-ups or hangs and network connection issues. We offer same-day repair for DC power jack problems, virus infections, software installation problems, laptop display issues and faulty keyboard or touchpad issues.
Some of our specialized Dell Inspiron notebook repair services include:
Dell Inspiron laptop motherboard repair and replacement
Dell Inspiron laptop screen repair and replacement
Laptop RAM upgrade and replacement
CD / DVD drive replacement
Dell Inspiron laptop hard drive data recovery
Data back-up and transfer
DC power jack repair / replacement
Dell Inspiron laptop keyboard and touchpad replacement
Inverter / backlight replacement
Dell Inspiron laptop hard drive upgrade or replacement
Mail-In Temecula Murrieta Dell Laptop Repair and Upgrade
Creative IT provides a 90 day warranty on the services carried out, and on the parts which we replace on your laptop or notebook model. We offer nationwide Dell Inspiron repair service for clients in Murrieta, Temecula and throughout Riverside County, California. We provide mail-in repair assistance to our clients through FedEx shipping service. You can also visit our laptop repair store in California anytime Monday through Saturday, 9:00 am to 6.00 pm.
If you need our assistance regarding Temecula Murrieta Dell Inspiron laptop repair services, please feel free to contact us over the telephone on (213) 986-4855 or send us an email at info@creativeitusa.com. Our technical support staff will address your concerns with top priority and we will also provide you with a free repair quote.
Easy and Convenient Repair Service.

You can send us your laptop to our shipping address from anywhere in the US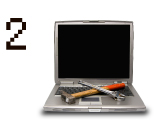 Our technicians will identify the problem and carry out the necessary repairs or upgrades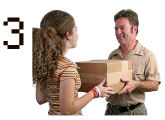 Your laptop is fixed and delivered back to you, as quickly as possible

MONDAY TO FRIDAY
9AM TO 6PM
SATURDAY
APPOINTMENT ONLY
DataRetrieval Office
Creative IT USA INC
27630 Commerce Center Dr, #B
Temecula, CA 92590


(213) 986 4855