WHAT CREATIVE IT USA DOES.
These are some of the many problems creative

it

deals with:
Dell Precision Laptop Repair
Creative IT is a California-based Dell laptop repair company, offering full-service Dell Precision laptop repair solutions for clients in Murrieta, Temecula and throughout Riverside County, California. Whether it is for a regular laptop health-check and tune-ups, general repairs, installations or upgrades, we have the right solution to meet the technical needs of all Dell Precision workstation computers including M90, M70, M6600, M6500, M65, M6400, M6300, M60, M50, M4600, M4500, M4400, M4300, M40, M2400, M2300 and M20 models.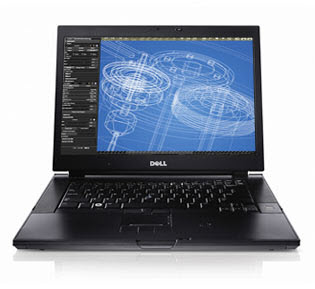 Before getting into the Temecula Murrieta Dell Precision notebook repair process, we make sure that your workstation computer is thoroughly analyzed. Our expert technicians will conduct initial hardware tests to find out the root cause of your laptop problem. After making an accurate diagnosis, we will recommend a repair plan which provides you with the most affordable options available.
We work with all type of laptop issues including laptop running very slow, notebook is not powering on / turning on, hard drive has crashed, fuzzy laptop screen, laptop turns on but does not boot, NVIDIA GPU issue, overheating laptop, laptop not charging, system not recognizing flash drive, noisy laptop fan, laptop motherboard failure, software installation issues, multiple images, errors reported after Windows update, wireless network often loses connection, lines running through the screen, random characters on the screen, having trouble with laptop AC adapter or battery, USB ports have stopped working, cracked laptop case, broken hinges, problems connecting to a wireless network and other component level failures. We also offer efficient replacement for all types of defective laptop parts.
Temecula Murrieta Dell Precision Laptop Repair and Upgrade
Common Dell Precision notebook repair services we offer are:
Dell Precision laptop motherboard repair or replacement
Hard drive repair or replacement
Keyboard and Touchpad repair or replacement
Dell Precision laptop screen repair and replacement
Memory (RAM) replacement and system upgrade
Dell Precision laptop data recovery and data backup
NVIDIA graphics chip repair
Virus or spyware removal
Dell Precision laptop DC power jack repair / replacement
Mail-In Temecula Murrieta Dell Laptop Repair and Upgrade
Creative IT USA offers same day Temecula Murrieta Dell Precision notebook repair to have your M90, M70, M6600, M6500, M65, M6400, M6300, M60, M50, M4600, M4500, M4400, M4300, M40, M2400, M2300 or M20 workstation computer up and running with minimal down time. Other complex repair requirements including motherboard repairs can be completed within standard turnaround time. Our repair and replacement services are offered with a 90 day warranty for parts and labor for clients in Murrieta, Temecula and throughout Riverside County, California.
To assist clients across the United States, we offer mail-in laptop repair assistance via FedEx. You can also ship your laptop yourself or drop off your laptop at our repair store. Our office hours are from 9:00 am to 6.00 pm Monday through Saturday.
You can call us at (213) 986-4855 with any Temecula Murrieta Dell Precision laptop repair requirement you may have. You can also email your repair request to us at info@creativeitusa.com. We can also provide you with a free estimate for Dell Precision workstation repair.
Easy and Convenient Repair Service.

You can send us your laptop to our shipping address from anywhere in the US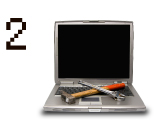 Our technicians will identify the problem and carry out the necessary repairs or upgrades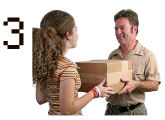 Your laptop is fixed and delivered back to you, as quickly as possible

MONDAY TO FRIDAY
9AM TO 6PM
SATURDAY
APPOINTMENT ONLY
DataRetrieval Office
Creative IT USA INC
27630 Commerce Center Dr, #B
Temecula, CA 92590


(213) 986 4855