WHAT CREATIVE IT USA DOES.
These are some of the many problems creative

it

deals with:
Dell Latitude Laptop Repair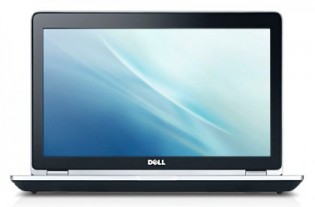 Creative IT provides a full range of Temecula Murrieta Dell Latitude laptop repair, hardware upgrade and replacement and maintenance solutions for home and office users. We have the experience and skill to perform repairs on all models of Dell laptop computers regardless of the issue. With nationwide mail-in repair, we service clients throughout the United States and Canada.
Laptop computers may stop working due to many reasons. Whether it is a hard drive failure, bad memory or faulty power supply, Creative IT USA can fix it with professional Temecula Murrieta Dell Latitude laptop repair solutions. You can rely on our team of highly skilled technicians for troubleshooting and fixing any type of laptop problem including laptop won't boot up, Wireless connection on laptop not working properly, hard drive not recognized, laptop boots to a blank screen, no video, laptop has no power, laptop makes beeping noise, sound card not working, camera and accessories are not connecting to the laptop, errors on Windows boot, problem with adapter, keyboard key has come off, multiple images, blue screen error, NVIDIA GPU issue, motherboard failure, laptop overheating, lines on the screen, USB ports stopped working, liquid spills, laptop has physical damage, random characters on the screen, touchpad doesn't work, virus /worm / spyware infection, broken power pin and liquid spillage issues.
If any part of your laptop is beyond repair, we can replace it with a genuine new part. All replacement parts and services we provide are covered by a 90 day warranty.
Temecula Murrieta Dell Latitude Notebook Repair and Upgrade
General Dell Latitude laptop repair services we provide include:
Dell Latitude laptop screen repair and replacement
Dell Latitude laptop motherboard repair and replacement
Dell Latitude laptop DC power jack repair and replacement
Laptop screen hinge replacement
Windows and Linux upgrade and installation
Dell Latitude laptop hard drive data recovery
Virus detection and removal
NVIDIA graphics chip repair
Upgrade or replace the hard drive
Keyboard / touchpad replacement
Mail-In Temecula Murrieta Dell Laptop Repair and Upgrade
You can drop off or mail in your damaged laptop to our repair store in California. All Temecula Murrieta Dell Latitude repair jobs are processed within fast turnaround time and we offer standard as well as emergency turnaround options. We can also make an arrangement to send you a FedEx laptop box.
Contact us today to get your laptop fixed and up and running again. Feel free to call us on (213) 986-4855 or email your Dell Latitude notebook repair request to us at info@creativeitusa.com. We are open 6 days a week, Monday - Saturday 9:00 am - 6:00 pm.
Easy and Convenient Repair Service.

You can send us your laptop to our shipping address from anywhere in the US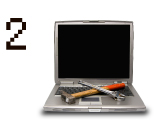 Our technicians will identify the problem and carry out the necessary repairs or upgrades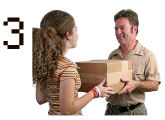 Your laptop is fixed and delivered back to you, as quickly as possible

MONDAY TO FRIDAY
9AM TO 6PM
SATURDAY
APPOINTMENT ONLY
DataRetrieval Office
Creative IT USA INC
27630 Commerce Center Dr, #B
Temecula, CA 92590


(213) 986 4855