WHAT CREATIVE IT USA DOES.
These are some of the many problems creative

it

deals with:
Acer Travelmate Laptop Repair
Creative IT provides professional technical assistance for your Temecula Murrieta Acer Travelmate laptop repair needs. We service customers in Murrieta, Temecula and throughout Riverside County, California and we have customized Acer laptop repair solutions to suit each client's requirements.
If you are experiencing laptop problems such as hardware and software issues, virus or spyware infections, Internet connection issues or sudden data loss, Creative IT USA is proud to offer complete Temecula Murrieta Acer Travelmate laptop repair solutions to make your system up and running in no time. Our technicians have worked in the laptop repair industry for many years and they have extensive skill with different advanced repair tools and equipment. We work with all laptop problems including system running slow, system crashing or freezing up, noises and vibrations, overheating issues, liquid spilled over laptop, broken LCD panel, loose or broken power connector, battery not charging, garbled images on screen, broken display hinges and other component level issues.
Temecula Murrieta California Acer Travelmate Notebook Repair
Some of the common Temecula Murrieta Acer Travelmate notebook repair services we offer include: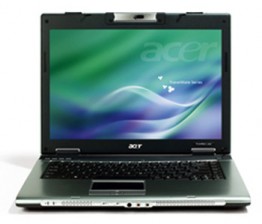 Acer Travelmate LCD screen repair and replacement
Acer Travelmate laptop motherboard repair and replacement
Acer Travelmate DC power jack repair and replacement
Keyboard repair and replacement
System upgrades (memory / hard drive)
Acer Travelmate laptop hard drive data recovery
Operating system installation and upgrade
Laptop Touchpad replacement
Virus, malware and spyware removal
Creative IT has been involved in laptop and notebook repair industry for over 10 years and our team of knowledgeable technicians can fix all Acer Travelmate notebook models.
Acer Travelmate Notebook Troubleshooting, Repair and Support
At Creative IT USA, we understand how important your laptop is to you, and we do everything to get your laptop fixed as quickly as possible. We stock a wide array of laptop parts and accessories to provide you with quality Acer Travelmate notebook repair and replacement solutions.
All the repair services we provide are backed by a 3 month warranty for parts and labor. Once we have received your laptop repair request, we will make needed arrangements to send you a FedEx laptop box with a prepaid return label and you can securely drop your laptop off to us. Our services are offered to customers across the USA and Canada.
Mail-In Temecula Murrieta California Acer Travelmate Notebook Repair
If you need further assistance with your Murrieta Temecula Acer Travelmate laptop repair requirements, please give us a call on (213) 986-4855 or email us at info@creativeitusa.com . You may drop in anytime Monday through Friday, 9:00 am to 6.00 pm.
Easy and Convenient Repair Service.

You can send us your laptop to our shipping address from anywhere in the US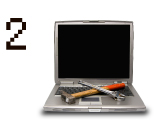 Our technicians will identify the problem and carry out the necessary repairs or upgrades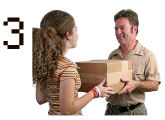 Your laptop is fixed and delivered back to you, as quickly as possible

MONDAY TO FRIDAY
9AM TO 6PM
SATURDAY
APPOINTMENT ONLY
DataRetrieval Office
Creative IT USA INC
27630 Commerce Center Dr, #B
Temecula, CA 92590


(213) 986 4855