WHAT CREATIVE IT USA DOES.
These are some of the many problems creative

it

deals with:
Acer Laptop Motherboard Repair

Creative IT USA is one of the foremost Acer laptop repair companies in California, supporting residential and corporate clients with professional Temecula Murrieta Acer laptop motherboard repair services. We specialize in troubleshooting, fixing and replacing motherboards for all models of the Acer laptop series including Acer Aspire, Extensa, Ferrari and TravelMate notebook models.
If capacitors or other motherboard components on your laptop are faulty or damaged, your system may display a variety of hardware problems. At Creative IT USA, we have the most advanced notebook motherboard repair facilities in-house including BGA rework system, BGA reflow machine and advanced soldering equipment. If your notebook computer requires a replacement of any defective part on the motherboard, we offer quality component level replacement services. Our notebook motherboard repair services include controller IC replacement, power IC replacement, DC power jack and fuse replacement and BIOS upgrade. We provide complete laptop motherboard repair and replacement services at cost-effective rates. All component level motherboard repair and Acer laptop motherboard replacement services we offer are backed by a 90 day warranty.
Temecula Murrieta Component Level Acer Motherboard Repair
With full-service Acer notebook motherboard repair services, we can troubleshoot and fix any kind of laptop issues such as:
Laptop fails to boot
Laptop boots up with no video
Laptop blue screen error messages
Notebook lockups, freezes or hangs
Laptop overheating and shuts down
Beeping sound when notebook starts
Laptop USB ports not working
Blank or black notebook display
Laptop battery is not charging
Laptop motherboard with failed graphics chip
Laptop reboots / shuts down randomly
Faulty laptop DC power jack
Mail-In Temecula Murrieta Acer Notebook Motherboard Replacement and Repair
With nationwide Acer motherboard repair and replacement services, Creative IT USA supports clients in Murrieta, Temecula and throughout Riverside County, California.. We offer same day as well as standard repair options to meet varying needs of our customers.
You can ship your Acer laptop to us or we will make an arrangement for a mail-in service. You can also visit our repair store in the City of Murrieta, California during our office hours. We are open from 9:00 am to 6.00 pm Monday through Friday.
Contact us today with your Temecula Murrieta Acer laptop motherboard repair requirements. To talk to our service technicians, please call us on (213) 986 4855. You can also email your repair or Acer laptop motherboard replacement requirements to us at info@creativeitusa.com. You can receive an instant repair quote by filling out our quick contact form.
Easy and Convenient Repair Service.

You can send us your laptop to our shipping address from anywhere in the US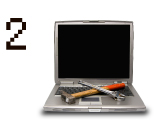 Our technicians will identify the problem and carry out the necessary repairs or upgrades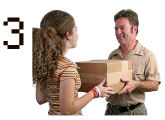 Your laptop is fixed and delivered back to you, as quickly as possible

MONDAY TO FRIDAY
9AM TO 6PM
SATURDAY
APPOINTMENT ONLY
DataRetrieval Office
Creative IT USA INC
27630 Commerce Center Dr, #B
Temecula, CA 92590


(213) 986 4855