WHAT CREATIVE IT USA DOES.
These are some of the many problems creative

it

deals with:
Acer Extensa Laptop Repair
If your personal or home laptop requires any software or hardware troubleshooting or repair assistance or a comprehensive system upgrade, Creative IT is here to help you with full-service Temecula Murrieta Acer Extensa laptop repair solutions. We support all models of laptops and notebooks of the Acer Extensa series.
With professional Acer Extensa notebook repair services, we can diagnose, repair, replace and upgrade your laptop to ensure you with its optimal performance. If your laptop is experiencing hardware or software failures such as blue screen of death error, error messages while system start-up, unusual slowness, cracked or broken LCD screen, broken cases or hinges, operating system errors, software installation issues, not recognizing drives, clicking or squeaking noise from hard drive, sticky or faulty keyboards, DC power jack failure, flickering or low contrast displays, annoying popup windows or Internet connection failure, we have qualified Acer laptop repair technicians to work with your common as well as complex laptop and notebook issues. If any damaged part is beyond repair, we can replace it with a brand new part.
Temecula Murrieta Acer Extensa Laptop Repair and Upgrade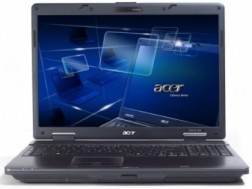 Our Acer notebook repair service covers:
Acer Extensa hard drive upgrade and replacement
LCD backlight repair and replacement
Acer Extensa laptop motherboard repair and replacement
Operating system upgrade and reinstallation
Optical drive repair and replacement
Virus or spyware removal
Laptop keyboard / touchpad replacement
Acer Extensa data recovery and data backup
Acer Extensa laptop DC power jack repair / replacement
Acer Extensa LCD screen repair / replacement
Creative IT has been involved in laptop and notebook repair industry for over 10 years and our team of knowledgeable technicians can fix all Acer Extensa notebook models.
Temecula Murrieta California Acer Extensa Repair and Upgrade
Creative IT USA Inc provides flexible mail-in Acer Extensa laptop repair for customers in Murrieta, Temecula and throughout Riverside County, California. You can ship your laptop to us or we will send you a particularly designed FedEx laptop box for safe shipping. After receiving your laptop, our experts will make a thorough diagnosis and suggest the available repair options. We can also provide you with a free laptop repair estimate.
Once we have received your confirmation, we will perform the repair services and return back your laptop within quick turnaround time. A 3 month warranty is provided with all our repair solutions.
Mail-In Temecula Murrieta Acer Extensa Notebook Repair
Contact us today on (213) 986-4855 or email us at info@creativeitusa.com for any assistance regarding your Temecula Murrieta Acer Extensa notebook repair requirements. You can also visit our store location anytime from 9:00 am to 6.00 pm Monday through Friday.
Easy and Convenient Repair Service.

You can send us your laptop to our shipping address from anywhere in the US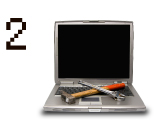 Our technicians will identify the problem and carry out the necessary repairs or upgrades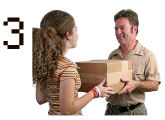 Your laptop is fixed and delivered back to you, as quickly as possible

MONDAY TO FRIDAY
9AM TO 6PM
SATURDAY
APPOINTMENT ONLY
DataRetrieval Office
Creative IT USA INC
27630 Commerce Center Dr, #B
Temecula, CA 92590


(213) 986 4855