WHAT CREATIVE IT USA DOES.
These are some of the many problems creative

it

deals with:
Acer Aspire Laptop Repair
If you are experiencing laptop problems such as dead laptop or slow performance, Creative IT will help you with top quality Temecula Murrieta Acer Aspire laptop repair solutions. We fully support and service all models of laptops in the Acer Aspire series. Based in California, we offer nationwide Acer notebook repair and hardware upgrade and replacement services for clients in Murrieta, Temecula and throughout Riverside County, California.
At Creative IT USA, we can help with all your home and business laptop repair, upgrade, replacement and maintenance needs. Utilizing in-house repair facilities and advanced diagnostic equipment, we can efficiently perform even the complex Temecula Murrieta Acer Aspire notebook repair services. We support laptops with any type of operating systems including Windows and Linux. We can fix all kinds of laptop problems, including virus infection issues, laptop screen issues, DC power jack problems, USB port failure, keyboard or touchpad problems, hard disk failure, network security issues, defective CD / DVD drive, operating system errors, corrupted software and motherboard component level issues.
Temecula Murrieta Acer Aspire Notebook Repair and Upgrade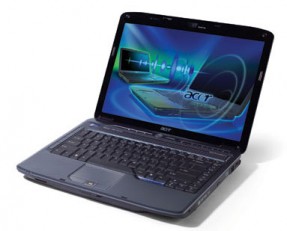 Our full-service Acer laptop repair includes:
Acer Aspire laptop motherboard repair and replacement
RAM upgrade and replacement
Acer Aspire laptop hard drive data recovery
Data back-up and transfer
Operating system installation and upgrade
Graphics chip or video card repair / replacement
Keyboard repair and replacement
Acer Aspire laptop LCD screen repair / replacement
Acer Aspire laptop liquid damage repair
Removal of Adware, Virus and Malware
Laptop Touchpad replacement
Solid State upgrade (SSD)
Creative IT has been involved in the laptop and notebook repair industry for over 20 years and our team of knowledgeable technicians can fix all Acer Aspire notebook models.
Acer Aspire Notebook Series Troubleshooting, Repair and Support
Creative IT USA offers fast and reliable Acer Aspire laptop repair services at very reasonable rates. We stock a wide array of laptop motherboards, LCD / LED screens, DC power jacks, adapters, hard drives and keyboards to provide you with genuine Acer Aspire laptop part replacement services. All repair and replacement solutions we provide are included with a 3 month warranty for parts and labor.
Mail-In Temecula Murrieta Acer Aspire Notebook Repair and Upgrade
Email your Acer Aspire laptop repair requirements to info@creativeitusa.com or call us today on (213) 986-4855, we will help you to make the right choice. Our office timings are from 9:00 am to 6.00 pm Monday through Friday.
Easy and Convenient Repair Service.

You can send us your laptop to our shipping address from anywhere in the US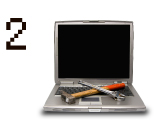 Our technicians will identify the problem and carry out the necessary repairs or upgrades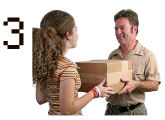 Your laptop is fixed and delivered back to you, as quickly as possible

MONDAY TO FRIDAY
9AM TO 6PM
SATURDAY
APPOINTMENT ONLY
DataRetrieval Office
Creative IT USA INC
27630 Commerce Center Dr, #B
Temecula, CA 92590


(213) 986 4855