WHAT CREATIVE IT USA DOES.
These are some of the many problems creative

it

deals with:
Xbox 360 Repair
Creative IT, one of the leading console repair stores in California, offers specialized Temecula Murrieta Xbox 360 repair services for clients. Whether it is a diagnostic service or a hardware replacement need, we are fully equipped to meet your specific console repair needs. With quick and efficient Microsoft Xbox repair services for Xbox 360 S, Xbox 360 250 GB, Xbox 360 4 GB, Xbox 360 Super Elite, Xbox 360 Elite and Xbox 360 Arcade models, we can return back your game console working in top condition within minimal time. Xbox 360 console repair prices of Creative IT USA range from $59.00 to a maximum of $78.00 for mail-in game console repairs including return shipping.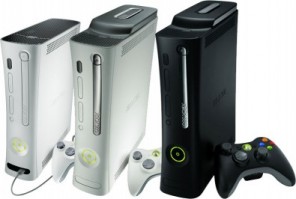 Most of the common issues with Microsoft Xbox 360 consoles are 3 flashing red lights (Red Ring of Death / Red Lights of Death), E74 error, hard drive failure, no video and DVD drive issues. Equipped with latest Infrared BGA rework station, Infrared Reflow Oven, advanced soldering station and other diagnostic equipment, Creative IT USA can work with all your common as well as complex Xbox 360 repair requirements.
Temecula Murrieta Microsoft Xbox 360 Repair Services
For problems such as red ring of death we perform a complete reflow of the board and rework the defective areas on your motherboard. Some of the major Xbox 360 problems we work with include Xbox 360 console not responding or is frozen, four flashing red lights, Kinect sensor error messages, one or two red lights on original Xbox 360 console, disc read errors, networking adapter does not work correctly, console disc tray will not close / tray not opening, console won't turn on, console won't play a disc, Xbox 360 open tray error, AV cable error, Xbox 360 overheating, stuck DVD drive, Xbox 360 audio or video problems, console software problems, Xbox 360 controller not connecting / syncing to the console, console error codes (E74, E73, E71, E64, E65 and E66), Xbox 360 DVD playback problems and broken DVD drive issues.
Comprehensive Temecula Murrieta Xbox 360 repair services:
Xbox 360 motherboard repair service
Reflowing Xbox 360 motherboard
Troubleshoot Xbox 360 hard drive problems
Upgrade Xbox 360 hard drive
Wireless headset repair
Wireless controller repair
Replace a faulty Xbox 360 DVD drive
Liquid damage repair
Fix Xbox 360 screen freezing
Xbox 360 3 red lights fix
XBox 360 laser lens replacement
Nationwide Mail-In Temecula Murrieta Microsoft Xbox Repair
As a professional Temecula Murrieta Xbox 360 repair service provider, Creative IT USA can meet your needs in a timely manner. We provide same-day or next day services based on parts availability and urgency of repair. After making a thorough diagnosis, we will inform you with a repair estimate. Once we have received your approval, we will carry out the repair process and return back your Microsoft Xbox 360 game console promptly. All repair and replacement services we offer are covered by a 90 day back to base warranty.
Creative IT USA provides nationwide collection and return service for customers all over the United States and Canada. You can also drop in to our repair store anytime Monday through Saturday, 9:00 am to 6.00 pm.
If you have any queries or concerns regarding our Temecula Murrieta Xbox 360 repair services, please give us a call on (951) 365-2144 or send your queries to us at info@creativeitusa.com.
Easy and Convenient Repair Service.

You can send us your laptop to our shipping address from anywhere in the US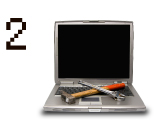 Our technicians will identify the problem and carry out the necessary repairs or upgrades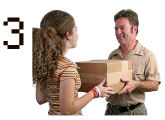 Your laptop is fixed and delivered back to you, as quickly as possible

MONDAY TO FRIDAY
9AM TO 6PM
SATURDAY
APPOINTMENT ONLY
DataRetrieval Office
Creative IT USA INC
27630 Commerce Center Dr, #B
Temecula, CA 92590


(213) 986 4855