WHAT CREATIVE IT USA DOES.
These are some of the many problems creative

it

deals with:
PlayStation 3 Repair
Creative IT USA offers reliable Temecula Murrieta PlayStation 3 repair services to get your game console repaired in the most cost-effective way. Located in Murrieta, California, we offer mail-in PlayStation repair solutions to clients all over the United States.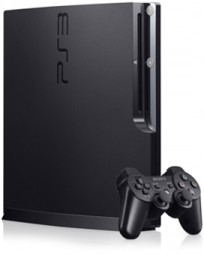 If your PS3 does not read discs or the console freezes randomly, Creative IT USA is here to help you with expert Temecula Murrieta PlayStation 3 repair solutions. We are experienced and have the right equipment and tools to get you back up and gaming quickly in no time. Our technicians are well-versed in performing advanced motherboard reballing and reflow services for PS3 component level failure. We offer quality PS3 replacement services including hard drive replacement, PS3 hard drive upgrade, PS3 Blu Ray laser lens replacement and entire PS3 Blu Ray drive replacement at affordable prices. We offer standard warranty on all our game console repair services.
Temecula Murrieta Sony (PlayStation 3) PS3 Repair Services
Creative IT USA offers efficient PlayStation 3 repair and support services for all types of video game console problems including:
Yellow light of death (YLOD)
Blinking / flashing red light
PS3 won't start or boot
Controller connection issues
Console makes loud grinding noise
PS3 hard drive failure
Difficulty in loading and saving games
Console turns on and suddenly shuts off
Discs cannot be inserted / ejected
PS3 overheating issues
Console not connecting to Internet
PS3 flashes green, yellow and then red
PS3 frequently freezing during game play
Bluetooth or wireless network failure
Hard drive not detected
Temecula Murrieta California Sony PS3 Repair and Replacement
When your PlayStation3 has arrived at our repair store in Murrieta, California, our technicians will make a thorough initial diagnosis and inform you with the necessary repair actions to be taken. Depending on the PlayStation 3 repair option you have preferred, we will start the repair process and complete it within the specified timeframe. Most of our video game console repair jobs can be completed the same-day (depending on parts availability). You can drop off your damaged PS3 console at our repair store or just mail in your console by means of a safe shipping service.
Contact Creative IT USA for all your Temecula Murrieta PlayStation 3 repair needs. You can call us on (951) 365-2144 or send your Temecula Murrieta Sony PS3 repair queries or concerns to us at info@creativeitusa.com.
Easy and Convenient Repair Service.

You can send us your laptop to our shipping address from anywhere in the US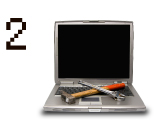 Our technicians will identify the problem and carry out the necessary repairs or upgrades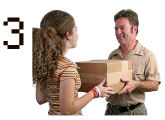 Your laptop is fixed and delivered back to you, as quickly as possible

MONDAY TO FRIDAY
9AM TO 6PM
SATURDAY
APPOINTMENT ONLY
DataRetrieval Office
Creative IT USA INC
27630 Commerce Center Dr, #B
Temecula, CA 92590


(213) 986 4855