WHAT CREATIVE IT USA DOES.
These are some of the many problems creative

it

deals with:
Alienware Laptop Screen Repair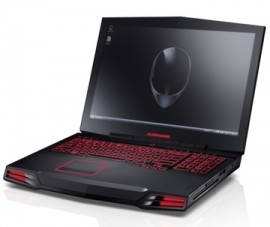 Creative IT USA, a leading laptop screen repair store in Murrieta, California offers affordable solutions for your Alienware laptop screen repair and replacement requirements. We provide Alienware laptop repair and hardware replacement solutions for customers all over USA and Canada.
At Creative IT USA, our highly-trained technicians are specialists in Temecula Murrieta Alienware laptop screen repair and replacement services and can handle and work with all broken and cracked screen situations and complex display faults on your laptop. With latest diagnostic and repair tools in-house, our technicians can diagnose any kind of laptop repair issues quickly and suggest the necessary repairs or replacement services for your laptop. Complex laptop display problems such as failure of the graphics chip / graphics processing unit or GPU can be fixed quickly through our advanced BGA rework and ball grid array (BGA) reballing services.
We can complete the repair procedures in a timely manner and we provide Temecula Murrieta Alienware laptop screen replacement services for almost all Alienware notebook models including Aurora m7700, Aurora m9700, Aurora mALX, Area 51 M5790, Area-51 m5750, Area-51m, Aurora m7700a, Area 51 M5700, Area-51m 5500, Area 51 M9750, Sentia m3400, Sentia m3450, Sentia m3200, Area 51 M7700, M3400, M11x, M15x, M17x R4, M11x R2, M17x, M18x, M11x R3, M17X R2, M18x R2, M14x, M17X R3 and M14x R2 notebook models with same day quick turnaround.
Replace or Repair Broken / Cracked / Damaged Alienware Laptop Screen
We offer efficient repair for all types of Alienware laptop display problems including:
Jumbled images on the screen
Distorted or scrambled display / video
Vertical or horizontal lines on the screen
Laptop display is dim or faint
Malfunctioning laptop screen backlight / inverter
No display or video on the screen
Laptop screen pixel damages (bright or dead pixels)
Blotches, bleeding or color distortion
Mail-In Temecula Murrieta Alienware Laptop Screen Replacement and Repair
Creative IT USA stocks a wide array of laptop screens, inverters, backlights, display hinges, cable and other associated laptop screen parts to provide you with top quality Alienware laptop screen replacement solutions. If you are a local customer, you can simply bring in your Alienware laptop to our Murrieta, California store and get it back fixed while you wait. We provide a 90 day warranty with all notebook screen repair and replacement services that we offer.
Creative IT USA offers convenient mail-in Alienware notebook screen replacement and repair service for customers in Murrieta, Temecula and throughout Riverside County, California. We will make an arrangement to ship you a FedEx laptop box to securely collect your Alienware computer for repair.
If you have a laptop display or LCD screen issue with your Alienware laptop, please call us on (213) 986-4855. You can email your Temecula Murrieta Alienware laptop screen repair request to us at info@creativeitusa.com. You may also visit our repair store anytime from 9:00 am to 6.00 pm Monday to Friday.
Easy and Convenient Repair Service.

You can send us your laptop to our shipping address from anywhere in the US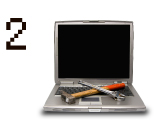 Our technicians will identify the problem and carry out the necessary repairs or upgrades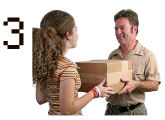 Your laptop is fixed and delivered back to you, as quickly as possible

MONDAY TO FRIDAY
9AM TO 6PM
SATURDAY
APPOINTMENT ONLY
DataRetrieval Office
Creative IT USA INC
27630 Commerce Center Dr, #B
Temecula, CA 92590


(213) 986 4855