WHAT CREATIVE IT USA DOES.
These are some of the many problems creative

it

deals with:
Alienware Laptop Motherboard Repair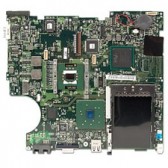 Creative IT is an Alienware laptop repair company based in Murrieta, California, offering professional Alienware laptop motherboard repair and support services for your portable computing technical requirements. Our highly skilled technicians and experienced electronics engineers carry out prompt services on all makes of Alienware laptop and notebook computer models including Aurora m7700, Aurora m9700, Aurora mALX, Area 51 M5790, Area-51 m5750, Area-51m, Aurora m7700a, Area 51 M5700, Area-51m 5500, Area 51 M9750, Sentia m3400, Sentia m3450, Sentia m3200, Area 51 M7700, M3400, M11x, M15x, M17x R4, M11x R2, M17x, M18x, M11x R3, M17X R2, M18x R2, M14x, M17X R3 and M14x R2 notebook models. We offer laptop motherboard repair services at most competitive rates in the industry.
Before getting started with any Temecula Murrieta Alienware laptop motherboard repair job, we make sure that the system is thoroughly analyzed. We perform a complete hardware check to find out the root cause of motherboard failure. Using the most advanced BGA rework / reflow equipment and ball grid array (BGA) reballing system, we can work with even the most complicated motherboard issues. You can rely on our team of highly skilled technicians for any type of Alienware laptop motherboard replacement requirements. We stock a wide array of motherboards, controller chips, fuses, power cables and graphics chipsets / graphics processing unit or GPU to suit any Alienware laptop model.
Temecula Murrieta Component Level Alienware Motherboard Repair
We provide Temecula Murrieta Alienware notebook motherboard repair for the following laptop problems:
Laptop keeps rebooting
System is running extremely slow
Laptop keeps freezing and crashing
Unusual beeping noise from laptop
Laptop won't power on
Laptop gets very hot (overheating) and shuts down
No video or blank screen
Lines or garbled images on screen
Laptop computer is not charging battery
Failed or loose DC power jack on Alienware laptop
USB Ports not working on Alienware laptop
Nationwide Mail-In Alienware Motherboard Replacement and Repair
With nationwide mail in Alienware notebook motherboard repair services, we offer reliable services for customers across the United States. After receiving your laptop, our technicians make a thorough diagnosis and we will let you know what repairs are needed and also give you an estimated rate for the repairs. All our Temecula Murrieta Alienware laptop motherboard replacement and services are backed by a 3 month warranty.
You can drop off your laptop at our City of Murrieta, California repair store anytime during our business hours.
Call us on (213) 986-4855 for any kind of Murrieta Temecula Alienware laptop motherboard repair and support services. To request a quote, send us an email at info@creativeitusa.com or fill out our quick contact form. You may visit us anytime Monday to Friday, 9:00 am to 6.00 pm.
Easy and Convenient Repair Service.

You can send us your laptop to our shipping address from anywhere in the US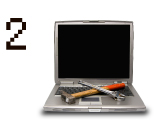 Our technicians will identify the problem and carry out the necessary repairs or upgrades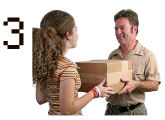 Your laptop is fixed and delivered back to you, as quickly as possible

MONDAY TO FRIDAY
9AM TO 6PM
SATURDAY
APPOINTMENT ONLY
DataRetrieval Office
Creative IT USA INC
27630 Commerce Center Dr, #B
Temecula, CA 92590


(213) 986 4855