WHAT CREATIVE IT USA DOES.
These are some of the many problems creative

it

deals with:
Sager Laptop Motherboard Repair

Creative IT USA is a leading provider of Sager laptop motherboard repair solutions in the United States. Based in Murrieta, California, we offer mail-in laptop motherboard repair support for clients across USA and Canada. We diagnose, troubleshoot and offer maintenance services for all Sager laptop and notebook models including NP2240, NP2252, NP3250, NP3260, NP5165, NP6110, NP6165, NP6175, NP8130, NP8150, NP8170, NP8180, NP9130, NP9150 and NP9170 models.

Creative IT USA offers a full range of Sager laptop motherboard repair solutions for individual as well as corporate clients. We are experts in BGA Rework and BGA reballing services and we can fix any kind of problems with graphics processing unit or GPU / graphics chipset. We perform specialist troubleshooting and repairs for graphics chip failure and faulty Northbridge and Southbridge chips as well as provide replacement services for defective components on the system board. We also perform component level replacement services for bad capacitors resistors, fuses and other components. If your laptop motherboard is extensively damaged and require a replacement, we will provide you with completely genuine Sager laptop motherboard replacement solutions. All Sager laptop repair and replacement services we offer are covered by a 3 month warranty for parts and service.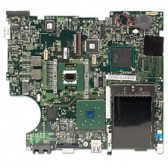 Murrieta Component Level Sager Laptop Motherboard Repair

With professional Sager laptop motherboard repair, we can fix all types of laptop component level issues such as:


Laptop shuts off unexpectedly
Laptop has no power at all
Intermittent video problems
System not recognizing optical drive
Laptop keeps disconnecting from Wi-Fi
Laptop freezes after start-up
Laptop beeping randomly
Notebook shows error messages at startup
USB ports not working
Sager laptop overheating
Nationwide Mail-In Sager Laptop Motherboard Replacement and Repair

Creative IT offers fast turnaround for most of the component level Sager laptop motherboard repair requirements. To support nationwide clients, we offer mail in repair services through FedEx shipping service. With a safe-ship FedEx laptop box, you can securely ship your Sager laptop to us. You can also choose to ship your laptop yourself or bring in your laptop directly to our Murrieta, California store. We can also provide you with a free Sager laptop motherboard replacement quote.

NP1100, NP1200, NP1220, NP1280, NP2030, NP2070, NP2080, NP2090/2092, NP2095, NP2096, NP2097, NP2098, NP2150, NP2180, NP2250, NP2260, NP2280, NP2330, NP2350, NP2720, NP2850, NP2880, NP2885, NP3100, NP3101, NP3300, NP3350, NP3360, NP3610, NP3750, NP3760, NP3790, NP3880, NP4020, NP4060, NP4080, NP4250, NP4320, NP4321, NP4380, NP4381, NP4750, NP4760, NP4780, NP4790, NP4791, NP4880/4881, NP5120, NP5125, NP5130/5150, NP5135, NP5160, NP5170, NP5175, NP5200, NP5320, NP5420, NP5460, NP5560, NP5580, NP5620, NP5650, NP5660, NP5670, NP5680, NP5690, NP5710, NP5720, NP5750, NP5760, NP5790, NP5791, NP5792, NP5793, NP5796, NP5797, NP5950, NP5960, NP6120, NP6160, NP6200, NP6260, NP6600, NP6620, NP6630, NP6650, NP665X, NP6680, NP668X, NP6690, NP6790, NP7110, NP7130, NP7200, NP7220, NP7250, NP7260, NP7280, NP7282, NP7350, NP7620, NP7630, NP7650, NP7652, NP7680/7862, NP7660, NP7750/NP7752, NP7762, NP8100, NP8120, NP8260, NP8280, NP8320, NP8400, NP8410, NP8530, NP8550, NP8560, NP8600, NP8620, NP8660, NP8662, NP8690, NP8700, NP8760, NP8790, NP8850, NP8880, NP8882, NP8886, NP8887, NP8890, NP9260, NP9261, NP9262, NP9280, NP9285, NP9680, NP9700, NP9750, NP9800, NP9820, NP9850, NP9860, NP9880 and NP9890.

To discuss your Sager laptop motherboard issues over phone, please give us a call on (213) 986-4855. You can email your Sager laptop motherboard repair requirements to us at info@creativeitusa.com. We are open 6 days a week, Monday - Friday 9:00 am - 6:00 pm.
Easy and Convenient Repair Service.

You can send us your laptop to our shipping address from anywhere in the US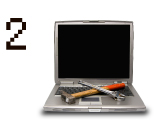 Our technicians will identify the problem and carry out the necessary repairs or upgrades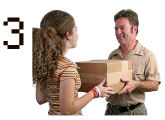 Your laptop is fixed and delivered back to you, as quickly as possible

MONDAY TO FRIDAY
9AM TO 6PM
SATURDAY
APPOINTMENT ONLY
DataRetrieval Office
Creative IT USA INC
27630 Commerce Center Dr, #B
Temecula, CA 92590


(213) 986 4855