WHAT CREATIVE IT USA DOES.
These are some of the many problems creative

it

deals with:
IBM Laptop Motherboard Repair
Creative IT USA provides professional IBM laptop motherboard repair solutions for residential and commercial customers across USA and Canada. By understanding your various technology needs, we provide completely customized laptop motherboard repair solutions. From basic IBM laptop repair to complex component level repair and IBM laptop motherboard replacement services, we have state of the art equipment and facilities to get the job done right.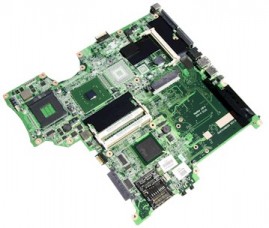 If your laptop or notebook computer is running slow or showing error messages or having network connection failure, Creative IT USA will address all your IBM laptop motherboard repair needs. Using the latest BGA rework system and ball grid array (BGA) reballing equipment, we can efficiently diagnose and fix any kind of laptop motherboard problems. Our repair service covers all makes and models IBM laptop and notebook computers particularly IBM ThinkPad models. We stock a wide array of laptop spare parts and components to suit your various IBM laptop motherboard replacement needs. All our repair services are covered by a 3 month warranty for parts and labor.
California Component Level IBM Laptop Motherboard Repair
With efficient IBM laptop motherboard repair support, Creative IT deals with all types of laptop problems including:
Laptop is not turning on
Blue screen error messages
No images on screen / no video
Laptop slow and unresponsive
USB ports not working
Laptop continually rebooting itself
Laptop overheating and unexpected shut down
Vertical / horizontal lines on laptop screen
Liquid spillage issues
Laptop hangs / freezes frequently
DC power jack is broken or loose
Wireless connection is not working on laptop
Laptop does not boot to Windows operating system
Nationwide Mail-In IBM ThinkPad Motherboard Replacement and Repair
Creative IT USA will provide you with a free IBM laptop motherboard repair quote within hours of diagnosing your defective laptop. We will start the repair process only after receiving your approval. We provide nationwide laptop repair assistance by the use of FedEx shipping service in order to ensure you a safe and secure delivery process. You can also drop off your damaged laptop at our laptop repair store in Murrieta, California. We are open 9:00 am to 6.00 pm Monday through Friday.
To discuss how we can help you with your USA IBM laptop motherboard repair needs, please contact us on (951) 365-2144 or email your requirements to us at info@creativeitusa.com. You can also request a free quote through our quick contact form.
Easy and Convenient Repair Service.

You can send us your laptop to our shipping address from anywhere in the US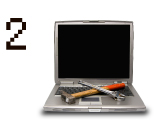 Our technicians will identify the problem and carry out the necessary repairs or upgrades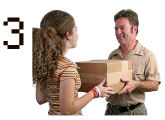 Your laptop is fixed and delivered back to you, as quickly as possible

MONDAY TO FRIDAY
9AM TO 6PM
SATURDAY
APPOINTMENT ONLY
DataRetrieval Office
Creative IT USA INC
27630 Commerce Center Dr, #B
Temecula, CA 92590


(213) 986 4855