WHAT CREATIVE IT USA DOES.
These are some of the many problems creative

it

deals with:
Gateway Laptop Motherboard Repair

Creative IT offers nationwide Gateway laptop motherboard repair for customers across the United States. We have a team of certified Gateway laptop repair technicians with several years of motherboard troubleshooting and repair experience. We offer a wide array of laptop motherboard repair solutions for VR, UC, TC, T, S, P, NX, NV, NS, MX, MT, MP, ML, MD, MC, M, ID, EC, E, CX, C, 8000, 7000, 6000, 4000 and 3000 notebook series at affordable rates.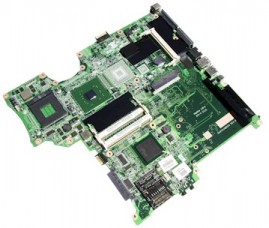 Laptop issues due to motherboard failure are usually because of liquid spillage, power surges or accidental dropping of laptop. These may keep your laptop from powering up or booting up properly. Creative IT USA specializes in Temecula Murrieta Gateway notebook motherboard repair right down to the component level. Our services include BGA reflow and ball grid array (BGA) reballing services, controller IC replacement and DC power jack and fuse replacement. We can also replace your dead or damaged laptop motherboard with a completely new compatible system board. To provide you with quality Gateway laptop motherboard replacement solutions, we always maintain a good stock of notebook motherboards and other spare parts, specific to each Gateway laptop model.


Temecula Murrieta Component Level Gateway Motherboard Repair
Creative IT will be of assistance with all laptop motherboard related issues including:
Laptop won't boot
Continuous beeping at startup
Distorted or corrupted graphics / video
Blue screen of death error
Laptop operates slowly
Displaying error messages while startup
Optical drive not working
Wi-Fi not connecting
Laptop overheating and shutting down
Laptop keeps freezing or crashing
Laptop continuously reboots
Liquid damage on notebook motherboard
Nationwide Mail-In Gateway Notebook Motherboard Replacement and Repair

At Creative USA, we can perform notebook motherboard repair and send out your laptop back to you within the fastest turnaround possible. We also have same day Temecula Murrieta Gateway notebook motherboard repair options to meet your urgent needs. All Gateway laptop motherboard replacement and support services we performed are completely quality tested and all our services are provided along with a 90 day warranty.

Creative IT USA offers drop off as well as mail-in Gateway laptop motherboard repair services. You can ship your laptop yourself to our Murrieta, California store address or we will make an arrangement to send you a FedEx laptop box. You can securely pack your laptop and drop it off at any FedEx shipping outlet in your area.

Just give us a call on (213) 986-4855 or email us at info@creativeitusa.com. Our technical staff will assist you with any questions you might have about our Temecula Murrieta Gateway laptop motherboard repair services.
Easy and Convenient Repair Service.

You can send us your laptop to our shipping address from anywhere in the US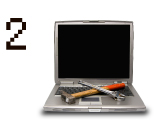 Our technicians will identify the problem and carry out the necessary repairs or upgrades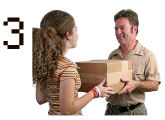 Your laptop is fixed and delivered back to you, as quickly as possible

MONDAY TO FRIDAY
9AM TO 6PM
SATURDAY
APPOINTMENT ONLY
DataRetrieval Office
Creative IT USA INC
27630 Commerce Center Dr, #B
Temecula, CA 92590


(213) 986 4855