WHAT CREATIVE IT USA DOES.
These are some of the many problems creative

it

deals with:
Fujitsu Laptop Screen Repair
Creative IT USA, a laptop screen repair company based in Murrieta, California, offers professional technical support for all your Fujitsu laptop screen repair and replacement needs. We specialize in providing affordable Fujitsu laptop repair solutions for residential clients and businesses. We can help you save money and minimize the downtime with quick, same day support.
At Creative IT USA, our technicians are knowledgeable and ready to work with your varying Temecula Murrieta Fujitsu notebook screen repair and replacement needs. We can troubleshoot and repair any Fujitsu LIFEBOOK laptop or notebook model with broken or physically damaged screens to screen inverter and backlight failure, or anything in between. Our expert technicians perform complete diagnosis to find the root cause of your Fujitsu laptop display failure and repair or replace the necessary components. We stock a wide array of laptop screens in different sizes and resolutions, inverters, display hinges, backlights, cables and other laptop spare parts to provide efficient services. We offer quality Fujitsu laptop screen replacement services that are covered by a 90 day return to base warranty.
Replace or Repair Broken / Cracked / Damaged Fujitsu Laptop Screen
We work with all types of Fujitsu laptop screen failure such as:
Laptop is turned on but there is no display
Broken screen or visible cracks on screen
Blank screen or no video
Laptop screen backlight not working
Jumbled images on laptop screen
Laptop screen pixel problems (bright / dead pixels)
Horizontal or vertical lines on laptop display
Problems with the brightness of the display
Nationwide Mail-In Fujitsu Laptop Screen Repair and Replacement
Creative IT USA supports mail-in as well as local drop off Fujitsu LIFEBOOK screen repair and replacement service orders. We offer convenient mail in Fujitsu laptop and notebook repair service through FedEx shipping service for customers across USA and Canada. You can also drop in to our repair store in City and County of Temecula, California, for a quick repair while you wait.
Creative IT USA provides a free estimate for all Temecula Murrieta Fujitsu LIFEBOOK screen repair and replacement jobs. The actual repair process is commenced only after getting your approval.
To get a free Fujitsu laptop screen replacement quote over telephone, please give us a call on (213) 986-4855. You can also email your queries or concerns regarding our Temecula Murrieta Fujitsu laptop screen repair services to us at info@creativeitusa.com. You can visit our repair store anytime from Monday to Friday, 9:00 AM to 6:00 PM.
Easy and Convenient Repair Service.

You can send us your laptop to our shipping address from anywhere in the US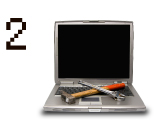 Our technicians will identify the problem and carry out the necessary repairs or upgrades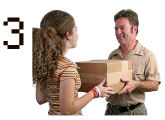 Your laptop is fixed and delivered back to you, as quickly as possible

MONDAY TO FRIDAY
9AM TO 6PM
SATURDAY
APPOINTMENT ONLY
DataRetrieval Office
Creative IT USA INC
27630 Commerce Center Dr, #B
Temecula, CA 92590


(213) 986 4855