WHAT CREATIVE IT USA DOES.
These are some of the many problems creative

it

deals with:
Asus Laptop Motherboard Repair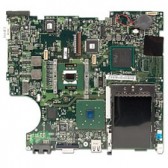 Creative IT offers quality technical and hardware support through professional Temecula Murrieta Asus laptop motherboard repair solutions. We provide customized Asus laptop repair support for our home and business customers. With fast and reliable laptop motherboard repair services, our nationwide service covers the entire USA and Canada.
Motherboard is one of the most important parts on a laptop computer system which coordinates the various functions between different components. If your motherboard has failed, your laptop will not work properly. At Creative IT, we provide efficient repair for all types of motherboard failures which may be caused due to physical damages, power surges and laptop overheating. Our technicians are skilled in component level repairs and they will find out the root cause of the laptop problem, no matter how complex it is. Our specialized Temecula Murrieta Asus motherboard repair services include BGA rework reflow and BGA reballing services. With a wide stock of laptop spare parts and accessories, we can replace your defective notebook motherboard with a top quality one. All our Asus laptop motherboard replacement services are backed by a 90 day warranty.
California Component Level Asus Notebook Motherboard Repair
We can handle and work with all symptoms of Asus laptop motherboard failure such as:
Random rebooting and shut down
No video on the screen
Random characters on screen
Blue screen of death error
Laptop so slow to start up
Distorted or scrambled images
Not working USB ports
Optical drive not recognized
System starts with 3 beeps and no display
Overheating Asus laptop
Laptop keeps freezing
Broken DC power jack on laptop computer
Mail-In Temecula Murrieta Asus Notebook Motherboard Replacement and Repair
Creative IT offers flexible Asus notebook motherboard repair options for its customers. Same-day as well as standard repair services are available depending on various clients' requirements. Once we have received your laptop we will make a thorough diagnosis and inform you a free repair estimate. We provide quick turnaround Asus notebook motherboard replacement at reasonable rates.
We offer convenient mail-in Asus notebook motherboard repair service through FedEx. You can also drop in to our Murrieta, California repair store and get a free quote instantly.
For any kind of Temecula Murrieta Asus laptop motherboard repair requirements, give us a call on (213) 986-4855 or send your request to us at info@creativeitusa.com. Our office hours are from Monday - Friday, 9:00 am - 6:00 pm.
Easy and Convenient Repair Service.

You can send us your laptop to our shipping address from anywhere in the US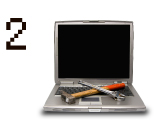 Our technicians will identify the problem and carry out the necessary repairs or upgrades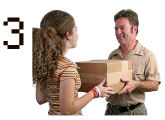 Your laptop is fixed and delivered back to you, as quickly as possible

MONDAY TO FRIDAY
9AM TO 6PM
SATURDAY
APPOINTMENT ONLY
DataRetrieval Office
Creative IT USA INC
27630 Commerce Center Dr, #B
Temecula, CA 92590


(213) 986 4855