WHAT CREATIVE IT USA DOES.
These are some of the many problems creative

it

deals with:
iPhone SE Repair Murrieta Temecula

With professional Apple iPhone SE repair services for clients in Murrieta, Temecula and throughout Riverside County, California, Creative IT USA offers a better way to repair, upgrade and maintain your Apple iPhone SE smartphone in an affordable manner. Our iPhone repair experts can fix quickly fix your smartphone, whatever the problem; cracked glass / screen, iOS performance issues, battery problems or other component level issues.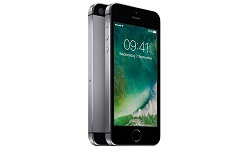 Temecula, Murrieta iPhone SE Repair
Equipped with certified technical personnel and state-of-the-art equipment and tools, Creative IT USA has a full-service iPhone repair facility to meet your Temecula Murrieta iPhone SE repair needs. Our technicians are aware of all types of issues that may occur with Apple iPhone models and have the experience to resolve them correctly the very first time. We have recovered iPhone SE devices from various types of damages including dead pixels, shattered / broken / cracked glass, cracked or broken LCD, broken dock / charging port, white or black screen, iPhone SE won't turn on, liquid / water damaged iPhone SE, defective power button, damaged / scratched back housing, dim LCD screen, iPhone SE slow, horizontal lines on display, battery not holding charge, iPhone SE hairline cracks, Wi-Fi issues, cannot access voicemail, headphone jack functions intermittently or is unresponsive, earpiece not working, touch screen not responding and iPhone SE device not syncing. Whether you spilled coffee, juice or water on your iPhone SE or accidentally submerged it in water, we have the expert diagnostic and repair solution for you.
Murrieta Temecula Apple iPhone SE Repair Services
Our specialized Temecula, Murrieta iPhone SE repair services include:
iPhone SE expert diagnostic services
Temecula Murrieta iPhone SE LCD replacement
Temecula Murrieta iPhone SE glass / touch screen replacement
iPhone SE headphone jack repair
iPhone SE home button / power button / volume button repair
Temecula Murrieta iPhone SE battery replacement
iPhone SE camera replacement
iPhone SE back housing and chrome bezel replacement
iPhone SE glass / digitizer and back housing replacement
iPhone SE ring / vibrate toggle switch repair / replacement
iPhone SE vibrator replacement
iPhone SE dock connector repair / replacement
Temecula Murrieta iPhone SE logic board repair and replacement
Easy and Convenient Repair Service.

You can send us your laptop to our shipping address from anywhere in the US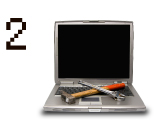 Our technicians will identify the problem and carry out the necessary repairs or upgrades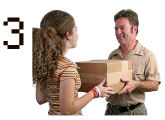 Your laptop is fixed and delivered back to you, as quickly as possible

MONDAY TO FRIDAY
9AM TO 6PM
SATURDAY
APPOINTMENT ONLY
DataRetrieval Office
Creative IT USA INC
27630 Commerce Center Dr, #B
Temecula, CA 92590


(213) 986 4855