WHAT CREATIVE IT USA DOES.
These are some of the many problems creative

it

deals with:
iPhone 5s Repair Murrieta Temecula
Creative IT USA, a leading iPhone repair store in Murrieta, California offers comprehensive Apple iPhone 5S repair solutions for clients in Murrieta, Temecula and throughout Riverside County, California. We ensure first class service and use only quality, genuine Apple iPhone parts for replacement and all our iPhone repair services are covered by a standard warranty. All iPhone 5s touchscreen smartphone technical support services are carried out at our in-house repair facility in Murrieta, California; therefore we ensure prompt services at the most competitive rates.
Temecula, Murrieta iPhone 5s Repair
Creative IT provides customized Murrieta iPhone 5s repair and iPhone 5s screen repair solutions to meet your specific requirements. We assure unique repair services specific to your iPhone model. Our technicians are able to fix everything from broken screen and glass to back housing; water damaged smartphones and even carries out logic board level repairs. We have all parts to make your Apple iPhone 5s working again. We can efficiently diagnose and repair all types of iPhone issues such as scratches on the external glass, power / home buttons not functioning properly, iPhone 5s discoloration, iPhone 5s overheating, missing buttons, iPhone 5s not responding, damaged or scratched back housing, sync issues, touch screen not working / not responding, application freezes and quits unexpectedly, black or blank display, camera not working, screen is dim, cannot send or receive messages, lines across the screen, LCD screen looks as if it has leaking ink, battery charging issues, iPhone 5s not appearing in iTunes, damaged charging port, cracked glass digitizer and other part-level issues.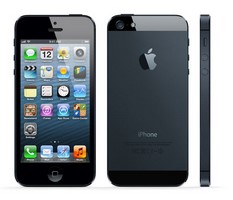 Murrieta Temecula Apple iPhone 5s Repair Services
Some of the common Apple iPhone 5s repair services we offer are:
iPhone 5s full refurbishment
iPhone 5s logic board repair and replacement
iPhone 5s glass / digitizer replacement
Temecula Murrieta iPhone 5s LCD replacement / repair
iPhone 5s back housing replacement
iPhone 5s dock connector replacement
iPhone 5s power button / home button repair
iPhone 5s ring / vibrate toggle switch repair
iPhone 5s headphone jack repair
Temecula Murrieta iPhone 5s battery replacement
Temecula Murrieta iPhone 5s touch screen replacement
iPhone 5s camera replacement
Same Day Temecula Murrieta iPhone 5s Repair and Replacement
Creative IT USA provides expert Apple iPhone 5s repair and replacement services followed by a thorough diagnostic procedure. We can also provide you with a free estimate for the repairs required. You can visit our repair store in Murrieta, California anytime during our business hours 9:00 am to 6.00 pm, Monday through Saturday. We also accept mail-in service orders.
To schedule your Apple iPhone 5s repair, contact us at (213) 986-4855 or forward your request to us at info@creativeitusa.com.
Easy and Convenient Repair Service.

You can send us your laptop to our shipping address from anywhere in the US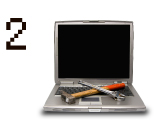 Our technicians will identify the problem and carry out the necessary repairs or upgrades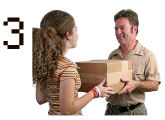 Your laptop is fixed and delivered back to you, as quickly as possible

MONDAY TO FRIDAY
9AM TO 6PM
SATURDAY
APPOINTMENT ONLY
DataRetrieval Office
Creative IT USA INC
27630 Commerce Center Dr, #B
Temecula, CA 92590


(213) 986 4855