WHAT CREATIVE IT USA DOES.
These are some of the many problems creative

it

deals with:
iPhone 6s Repair Murrieta Temecula
With specialized Apple iPhone 6s repair and replacement services, Creative IT USA offers an excellent way to repair and maintain your iPhone 6s smartphone. Based in Murrieta, California, we offer Apple iPhone repair solutions for clients in Murrieta, Temecula and throughout Riverside County, California. With advanced diagnostic equipment and certified technicians, we are ready to meet up your needs quickly and affordably.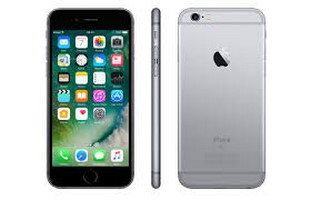 Temecula Murrieta iPhone 6s Repair Services
If you have dropped your iPhone 6s and you need to replace the broken / cracked front glass or is having problems with your liquid damaged iPhone 6s, Creative IT USA is here to help you with expert iPhone 6s repair solutions. Our technicians can quickly diagnose any kind of hardware or software issues with your touchscreen smartphone and have the skill to fix them right the first time. We can troubleshoot and fix all frequently experienced iPhone 6s problems such as iPhone 6s won't turn on, non-functioning or stuck power button, unresponsive iPhone 6s, iPhone 6s display is blank / black, water or liquid damaged iPhone 6s, touch screen slow or not responding, iPhone 6s is no longer syncing, broken or defective charging port, microphone not working, iPhone 6s display has yellow bands (yellow discoloration of the screen) or spots, iPhone 6s app closes unexpectedly, unable to access voicemail, iPhone 6s not showing or appearing in iTunes, defective camera, problems in sending and receiving email messages, unable to access Internet, problem in making or receiving calls and other component level issues. In addition to repair and replacement services, we also provide firmware or software update for your iPhone 6s smartphone.
Murrieta Temecula Apple iPhone 6s Repair Services
Some of the common Murrieta iPhone 6s repair services we provide include :
Temecula Murrieta iPhone 6s glass and LCD replacement
iPhone 6s headphone jack repair
iPhone 6s back cover replacement
iPhone 6s home button / volume button repair
Temecula Murrieta iPhone 6s battery replacement
iPhone 6s charge port repair
iPhone 6s front glass and back glass replacement
Temecula Murrieta iPhone 6s logic board repair and replacement
iPhone 6s touch screen replacement
iPhone 6s loudspeaker / ear speaker repair
iPhone 6s front camera / back camera replacement
iPhone 6s microphone repair / replacement
Same Day Temecula Murrieta iPhone 6s Repair and Replacement
At Creative IT USA, we understand how much you rely on your iPhone smartphone; so we ensure a same day turnaround for all our Apple iPhone 6s repair and replacement services. All repairs performed at our in-house repair facility in Murrieta, California are backed with a standard warranty on parts and labor.
Contact Creative IT USA on (213) 986-4855 to schedule a Murrieta iPhone 6s repair or Murrieta iPhone 6s screen repair or replacement service. To receive a free estimate through email, please forward your request to us at info@creativeitusa.com. You may visit our repair store anytime Monday through Saturday, 9:00 am to 6.00 pm.
Easy and Convenient Repair Service.

You can send us your laptop to our shipping address from anywhere in the US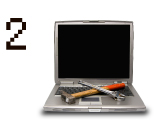 Our technicians will identify the problem and carry out the necessary repairs or upgrades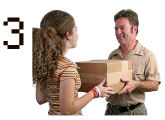 Your laptop is fixed and delivered back to you, as quickly as possible

MONDAY TO FRIDAY
9AM TO 6PM
SATURDAY
APPOINTMENT ONLY
DataRetrieval Office
Creative IT USA INC
27630 Commerce Center Dr, #B
Temecula, CA 92590


(213) 986 4855