WHAT CREATIVE IT USA DOES.
These are some of the many problems creative

it

deals with:
Murrieta Mac Repair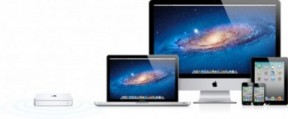 Creative IT USA, in Murrieta, California, provides the highest level of Apple Mac computer repair and upgrade services for home users, corporate offices and educational institutions. Our solutions are professionally organized to meet your needs for specialist Apple Mac repair and technical support services for clients in Murrieta, Temecula and throughout Riverside County, California. We provide warranty services for all your Apple Mac desktop and notebook computers, from repairs and part replacement services to upgrades, maintenance solutions, Mac data recovery from failed hard drives to wireless network troubleshooting and installation.
Temecula Murrieta, Riverside County Mac Repair Services
At Creative IT USA, our Apple Mac technicians and engineers are certified and experienced to offer clients with excellent Murrieta Mac repair and upgrade solutions when you require. We are skilled in handling hardware and software issues with any Apple Mac desktop or laptop model including iMac, Mac mini, Mac Pro, eMac, Power Mac G5, MacBook, MacBook Pro, MacBook Air, PowerBook G4 and iBook G4 models.
We can help you with any Apple Mac computer issues such as Mac running too slow, Mac laptop overheating, repeated kernel panics, Mac OS X problems, Mac computer won't turn on, Mac does not recognize devices, gray screen appears during startup, random shutdown issues, Mac displays no video, Mac stuck at grey screen with spinning wheel, cracked or broken LCD / LED screen or glasses, distorted images on screen, logic board failure, liquid spill damage, dim Mac display, damaged top cover / bezels, keyboard not working properly, battery charging problems, Wi-Fi network connection issues and other component level problems.
Murrieta Temecula, California Apple Mac Repair Services
We offer a wide range of Temecula Murrieta Mac repair and replacement services to our customers:
Temecula Murrieta logic board repair and replacement
Temecula Murrieta Mac screen / glass / casing replacement
Memory (RAM) upgrade
Temecula Murrieta hard drive upgrade / replacement
Optical drive replacement
Keyboard / trackpad repair and replacement
MagSafe DC-in board replacement
Identify and troubleshoot software issues
Mac OS X troubleshooting / upgrade
Same Day Temecula Murrieta Apple Mac Repair Services
Our same-day Temecula Murrieta Mac repair service ensures your computer will be back up and running in a matter of hours. You can visit our repair store in Murrieta, Riverside County, California anytime during our business hours and get a quick repair or upgrade service while you wait. You can also ship your out of order Mac desktop or laptop computer through any courier service and we ensure quick repair within a standard turnaround of 24-48 hours.
In addition to providing expert Apple Mac repair services in the City of Murrieta and Riverside County, California, Creative IT USA also specializes in iPad repair, iPhone repair, iPhone SE repair, iPhone 5s repair, iPhone 6 Plus repair and iPhone 6S repair.
Please give Creative IT USA a call on (213) 986-4855 for the best pricing in Murrieta for your Apple Mac repair needs. You can also forward your Murrieta Mac repair request to us at info@creativeitusa.com.
Easy and Convenient Repair Service.

You can send us your laptop to our shipping address from anywhere in the US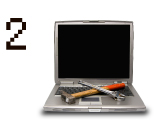 Our technicians will identify the problem and carry out the necessary repairs or upgrades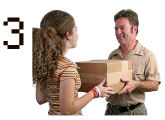 Your laptop is fixed and delivered back to you, as quickly as possible

MONDAY TO FRIDAY
9AM TO 6PM
SATURDAY
APPOINTMENT ONLY
DataRetrieval Office
Creative IT USA INC
27630 Commerce Center Dr, #B
Temecula, CA 92590


(213) 986 4855