WHAT CREATIVE IT USA DOES.
These are some of the many problems creative

it

deals with:
Power Mac G3 Logic Board Repair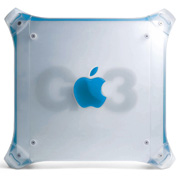 Creative IT USA, located in California is a specialist Apple Power Mac G3 logic board repair store, with the ability to efficiently diagnose and fix all problems with your desktop computer. Located in Murrieta, we offer quick and reliable services for home and business customers in Murrieta, Temecula and throughout Riverside County, California.
If your Power Mac G3 desktop computer won't turn on or it is slow and unresponsive, we are here to provide expert technical assistance and you can be sure your system will be up and running in no time at all. We offer quality Apple Power Mac G3 logic board replacement and repair services for all issues such as distorted video, Power Mac G3 computer won't boot, Power Mac G3 crashes, no sound or video, no startup chime, Power Mac G3 overheating, Power Mac G3 keeps shutting down unexpectedly and defective ports. We offer complete Apple Power Mac G3 logic board replacement solutions for faulty logic boards and also provide advanced data recovery and transfer services.
Component Level Apple Power Mac Logic Board Repair
You can drop into our Apple Mac repair store anytime during our business hours or we can make necessary shipping arrangements to collect your system. To schedule an Apple Power Mac G3 logic board replacement or repair service, give us a call on (213) 986-4855 or forward an email to us at info@creativeitusa.com.
Nationwide Mail-In Apple Power Mac G3 Logic Board Repair and Replacement
We have in stock Apple Power Mac G3 logic boards for part numbers: 661-1302, 661-2063, 661-2093, 661-2104 and 661-2194.
Easy and Convenient Repair Service.

You can send us your laptop to our shipping address from anywhere in the US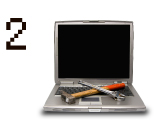 Our technicians will identify the problem and carry out the necessary repairs or upgrades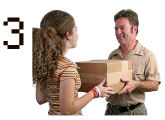 Your laptop is fixed and delivered back to you, as quickly as possible

MONDAY TO FRIDAY
9AM TO 6PM
SATURDAY
APPOINTMENT ONLY
DataRetrieval Office
Creative IT USA INC
27630 Commerce Center Dr, #B
Temecula, CA 92590


(213) 986 4855