WHAT CREATIVE IT USA DOES.
These are some of the many problems creative

it

deals with:
Mac Laptop Repair Temecula Murrieta
Creative IT is a leading laptop repair company having years of experience in the field of Murrieta Mac laptop repair and upgrade services. Located in the City of Murrieta, California, we provide reliable Apple laptop repair solutions to individual and business clients in Murrieta, Temecula and throughout Riverside County, California.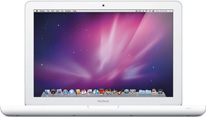 With a team of experienced and competent technicians, we offer comprehensive Temecula Murrieta Mac laptop repair and upgrade solutions for all your requirements. Our professionally trained service technicians are skilled in troubleshooting and fixing the entire range of Apple laptop models including MacBook Air, MacBook, MacBook Pro, PowerBook G4 and iBook G4. Our technicians can fix component level logic board failure, display problems and network issues related to your Apple Mac portable computer. Our Apple Mac laptop repairs and maintenance solutions include:
Troubleshooting and fixing logic boards
LCD screen replacement / repair
Data recovery from laptop hard drive
Hard disk drive / RAM upgrade
Optical drive replacement
DC power jack repair / replacement
Fix video and graphics problems
Display hinge replacement
With genuine Temecula Murrieta Apple laptop repair and replacement services, we can replace any damaged or faulty laptop parts with high quality replacement parts. We stock an extensive range of laptop parts including logic boards, memory (RAM), keyboards, processors, optical drives, DC power jacks, AC adapters, batteries, hard drives and LCD / LED screens. All Apple Mac laptop repair and replacement services we provide are backed by a 90 days warranty for parts and labor.
Mail-In Temecula Murrieta California Mac Laptop Repair
By offering nationwide and mail-in Temecula Murrieta Apple Mac laptop repair and maintenance services, we provide you with the most convenient and easy way to service your Apple notebook models including MacBook Air, MacBook, MacBook Pro, PowerBook G4 and iBook G4. You can simply ship your laptop to us or drop it in and we will do the rest. We do most of the repairs with a standard turnaround time of 48 hours and ensure safe shipping of your laptop. Please fill out our quick contact form to get a service estimate for your Apple Mac laptop.
If you have any queries or concerns regarding our Murrieta Apple laptop repair solutions, please give us a call on (213) 986-4855 or email us at info@creativeitusa.com.
Easy and Convenient Repair Service.

You can send us your laptop to our shipping address from anywhere in the US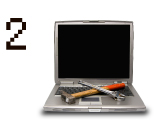 Our technicians will identify the problem and carry out the necessary repairs or upgrades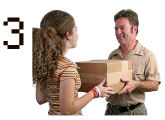 Your laptop is fixed and delivered back to you, as quickly as possible

MONDAY TO FRIDAY
9AM TO 6PM
SATURDAY
APPOINTMENT ONLY
DataRetrieval Office
Creative IT USA INC
27630 Commerce Center Dr, #B
Temecula, CA 92590


(213) 986 4855